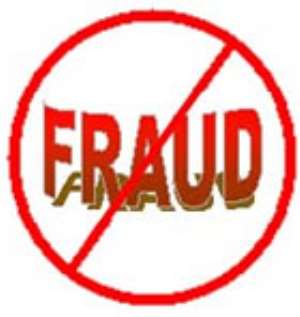 A fifty-six-year-old teacher who allegedly feigned death in order to outwit the police who were investigating him for fraud has been remanded in police custody by the Oda District Magistrate's Court.
The accused, Timothy Asare, a native of Adukrom Akuapem and a staff of Okyenso Local Authority Primary School, was apprehended by the Oda Police on January 28, 2009 for allegedly duping an Oda-based trader.
He was put before the court, presided over by Mr. Annoh Owusu, and remanded in police custody until February 4 this year to enable the police to complete their investigations.
At dawn on January 29, 2009, while Asare was in police cells, he collapsed and the inmates raised an alarm compelling the police personnel on duty to rush him to the Oda Government Hospital for treatment.
According to the prosecutor, Chief Inspector Ben Osei Kwadwo, when the nurses at the hospital tried to revive Asare, they rea1ised that there was no life in him as he was motionless and did not breathe.
He was, therefore declared dead and it was directed that the body should be sent to the mortuary.
He stated that Asare's assumed dead body was put into the police jeep that sent him to the hospital to be sent to the mortuary.
Mr Osei said when the accused heard that the mortuary attendant had been sent for to prepare his body and deposit it in the morgue, he quickly jumped from the vehicle and shouted that he was not dead.
Giving details about the incident leading to the arrest and prosecution of Asare, Mr Osei said on November 25, 2007, the accused collected GH¢400 from the complainant, Mr Philip Kwakye a trader at Oda, with the intention of supplying him with a refrigerator.
He said after collecting the money, Mr Kwakye never saw Asare again.
The prosecutor stated that in January this year the Oda Police had information that the accused had been arrested by the Kade Police for duping another businessman.
He was therefore sent to Oda for investigations into the crime he allegedly committed at the place
The accused would re-appear before the court on February 10, 2009.