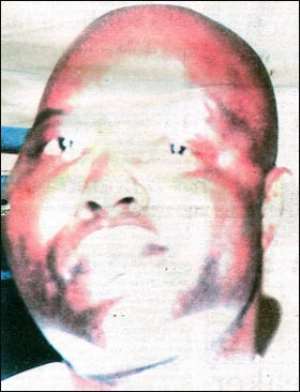 Alhaji Moro Alhaji Moro, the Kumasi-based businessman and car dealer implicated in the MV Benjamin missing cocaine saga, has been arrested under freaky circumstances.
The businessman whose name until the cocaine saga was unknown to many in the country, made the headlines during the hearings in the missing cocaine saga which enveloped the country a few years ago.
According to a Joy FM report monitored yesterday, the businessman was arrested in Accra on Tuesday evening in connection with undisclosed cases when he paid an unscheduled visit to the new boss of the Bureau of National Investigations (BNI).
No sooner had he been received by the security chief than he was told he was already being sought by the agency.
Upon his arrest, he reported sick and was taken to hospital for attention, and later put in custody.
It would be recalled that during his arrest in connection with the MV Benjamin missing cocaine saga he was intermittently falling sick and sent to hospital.
During one of such bouts of indisposition he was rushed to the Komfo Anokye Teaching Hospital in Kumasi where he was admitted and placed under tight security.
A socialite in the Garden City, he is said to be  well connected to high profile personalities in the country.
He runs a successful car dealership in the Ashanti Regional capital near the Kumasi Ridge Police Station.