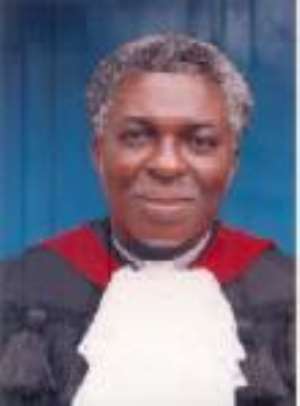 Right Reverend (Dr) Yaw Frimpong-Manso, Moderator of General Assembly of Presbyterian Church of Ghana, on Sunday said positive economic change in the country could be achieved through unity.
He therefore called on Ghanaians to avoid ethnocentrism which had engulfed the nation after Election 2008 and see themselves as one people with a common destiny.
Rt Rev. Frimpong-Manso made the observation at the dedication of new church building for Calvary Congregation of Presbyterian Church of Ghana at Nsukwao, a suburb of Koforidua.
He noted that it was unfortunate that, the nation was now divided along political and ethnic lines which could bring many problems to the country if not checked.
"All and sundry should join hands with the Government to steer affairs to ensure socio-economic development in the country," he said.
Rt Rev. Frimpong-Manso commended Ghanaians for peaceful elections that have sustained peace in the country.
Preaching under the theme "Jesus Christ has authority over unclean sprits," he urged Christians to be humble and pray to God for guidance.
Rt Rev. Frimpong-Manson commended the congregation for the new building and encouraged them to reach out into the communities around them with the Gospel of Jesus Christ.
Giving a historical background of the church, Rev. Barima Appiah Dankwa, Minister in-charge who is also Akuapem Presbytery Clerk of the Church said it was established in 1992 with few members but now has about 1,778 members.
It is made up of 227 children, 378 junior youth members, 413 youth and 760 adults.