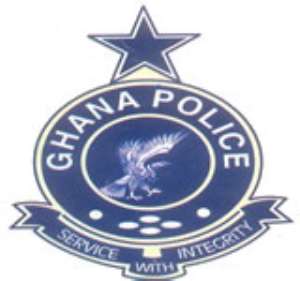 THE Bibiani Police and the Attorney-General's Department in the Western Region are engaged in a "cold war" over the prosecution of the former National Democratic Congress (NDC) Member of Parliament (MP) for Bibiani and his wife over an alleged fake driving license.
Mr SeiduAdamu, the ex-MP, was said to have given his car to his wife, Gladys Mensah Adamu, who was not a licensed driver to use.
While in town, Gladys allegedly knocked down a member of a Keep-Fit Club who were out jogging and the matter was reported to the police.
Police after investigations, charged Mr Adamu with giving a vehicle to an unlicensed driver while his wife was charged with careless driving, causing harm and driving with a fake license.
Disclosing these to the Times, the Bibiani District Police Commander, ASP Sampson Anane Appiah, said following the accident the police on November 9, 2008, arrested Mrs Mensah Adamu.
The accident victim, who was sent to hospital for treatment, incurred GH¢70 as medical expenses which were paid by Mr. Adamu.
But the payment of the medical bill, ASP Anane-Appiah said infuriated Mrs Mensah Adamu who told the police that settlement of the bill was unjustified because she never knocked down anyone with her vehicle and dared the police to send the case to court.

The case was consequently sent to the Bibiani court, presided over by Justice Emmanuel Ankamah and Mrs Mensah Adamu pleaded not guilty to the charges. However, she could not produce her driving license and was given three weeks to do so.
When she re-appeared on November 28, both the police and the court doubted the genuineness of the license and the court ordered that the license be taken to the Driver and Vehicle Licensing Authority (DVLA) for verification.
ASP-Anane-Appiah said at the DVLA office in Kumasi, it emerged that the license was fake. That compelled the police to prefer fresh charges of careless driving, causing harm and driving with a fake license against Mrs Mensah Adamu while the husband was charged with giving a vehicle to an unlicensed driver.

The police said sensing danger, Mr Adamu allegedly contacted the A-G's department to instruct the police to drop the case.
The A-G Department wrote a letter dated January 22, 2009, and signed by a Senior State Attorney, Samuel Akufo for the Principal State Attorney, Mr. Kpado, demanding the case docket but the police would not budge and put the former MP and his wife before the court on January 28.
The case has been adjourned to February 25, 2009.