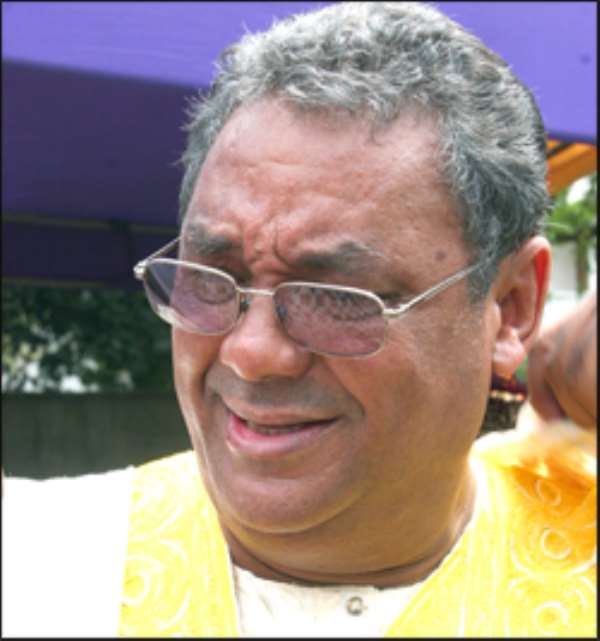 Jake Obetsebi-Lamptey The New Patriotic Party (NPP) has complained about the maltreatment meted out to its polling agents deployed to the Volta Region to observe last Sunday's presidential run-off.
The agents were chased from polling stations leading to some of them seeking refuge at Police stations after they were assaulted and warned to leave the region.
The stranded polling agents were refused access to many of the polling stations to observe the poll, and were attacked and violently chased out of the few polling stations they visited.
Many roads leading out of the region were reportedly blocked and the Police stations at which the polling agents were hiding held under siege.
NPP Campaign Chairman, Jake Obetsebi-Lamptey, told a news conference in Accra yesterday that the attacks on the party's polling agents were championed by prominent members of the National Democratic Congress (NDC) including the Member of Parliament (MP) for Keta, Dan Abodakpi.
"In these circumstances where our agents have been unable to monitor the voting process, they will not be able to endorse any declared results," Obetsebi-Lamptey added.
He lamented that though the assault started in the morning and the party made several reports to the security agencies and the Electoral Commission, nothing was done about it and the victims remained in danger all through the voting period.
One of the injured NPP agents includes Dr. Sammy Ohene, a psychiatrist and brother to Elizabeth Ohene, a Minister of State, and is reported to have sustained brutal injuries.
Perry Okudzeto, another victim, explained to the media that he was not lynched only because his attackers realized he was a son of a prominent citizen from the region
The NPP has categorically condemned the attacks and accordingly written to the Director of Operations at the Electoral Commission, Albert Arhin, asking the Commission to investigate the issue.
The party has also accused Radio Gold, an Accra-based radio station of deliberately inciting tribal sentiments between the people of the Volta region and the Akans.
By Halifax Ansah-Addo