Goodbye, Comrade Vc By Cameron Duodu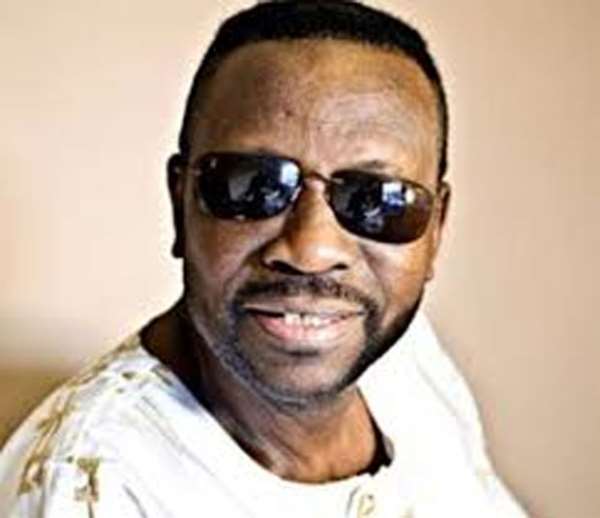 It is not usual for Vice-Chancellors of Universities to be addressed as "Comrade". At least, not in the Western tradition.
Dr Conor Cruise O'Brien, who was Vice-Chancellor of the University of Ghana, Legon, from 1962 to 1965, and whose sad death, at the age of 91, has just occurred in Dublin, won that accolade.
It was at a boozy lunch in my house, where were gathered some of the most headstrong leftists operating in Ghana at the time, including the Jamaican novelist, Neville Dawes, Fifi Hesse of the Encyclopaedia Africana, the black American writer, Julian Mayfield and his Puerto Rican wife, Dr Ana Livia Cordero.
By no means a socialist himself, O'Brien was so patently anti-imperialist -- and espoused that cause with such wit and charm -- that everyone wanted to address a point to him. And in order to catch his ear, he began to be hailed as "Comrade VC".
I am sure this amused him, for at the time, he was fighting a rearguard action against some of the more virulent socialists on the Legon campus, who wanted to use the insecurities of the Nkrumah regime to empty the University of as many Westerners as possible, especially American lecturers.
Now, O'Brien had been invited by Nkrumah to come to Ghana precisely because O'Brien had acted as a champion of African independence, against Western imperialistic designs on the Congo. And yet, at Legon, he found himself stoutly defending Westerners over the principle of academic freedom. It wasn't the first time he would be caught in the twists of supreme irony.
And it wouldn't be the last time either: in his dealings with the weekly, The New Statesman of London, in which many of his erudite book reviews appeared; with the CIA-funded magazine published in London, Encounter, which O'Brien fearlessly exposed as a Cold War effort; and finally The Observer, of which he became editor-in-chief in the late 1970's -- each relationship carried elements in it that caused much a detonation.
This is what gave him his reputation as a controversialist, maverick and mischief-maker. But both friend and foe respected him, for his courage was monumental and his honesty as bright as a shining star.
When O'Brien arrived in Ghana, the future of Legon was being debated with a passion that defied belief. Should Legon create its own professorships? Should the medical school be attached to the University or should it be an autonomous institution? Above all, could Western intellectuals be trusted with the shaping of the minds of a student body that would grow up to influence the future development of a country that aspired to be the leader of Africa?
The University proudly proclaimed that "Truth Stands". But this, of course, begged the questions: "Whose truth? How determined?"
The University had been built exclusively upon Western standards and was staffed almost entirely by Western-trained lecturers and professors. Yet, Ghanaians had seen from the West's action of actively seeking to destroy the independence of the Congo, since the Congo obtained its "independence" from Belgium in 1960, that the West did not really care about democracy at all, as far Africa was concerned. If it did, why would it have used the CIA to murder Patrice Lumumba, the only Congolese politician who had won the support of the majority of the Congolese people? Why did it prefer Moise Tshombe, a corrupt secessionist who was in the pocket of the Belgian mining company, Union Miniere, to Lumumba?
O'Brien had himself served as the representative in the Congo of the UN Secretary-General, Dag Hammarskjoeld, and had chronicled the Western sabotage of the UN's effort to preserve the Congo's independence, in his extremely candid book, To Katanga And Back. Indeed -- ironically again -- were it not for the clandestine efforts deployed against him in New York by the British Joint Under-Secretary for Foreign Affairs, Lord Lansdowne, O'Brien would almost certainly have been on the plane on which the United Nations Secretary-General Dag Hammarskjoeld perished in Northern Rhodesia (now Zambia) in September 1961. Was the plane shot down by Western agents? No-one has conclusively proved that this was not the case.
After recounting the efforts -- successful, to O'Brien's surprise -- of Lord Lansdowne to freeze O'Brien out of the Secretary-General's team that was flying to Africa to negotiate with Tshombe (a 'slap in the face' for O'Brien if ever there was one) O'Brien remarked of the air crash in which Hammarskjoeld died: "Lord Lansdowne had saved my life."
But although his confrontation with the Western countries had been widely publicised, especially by the London Observer, relatively few people in Ghana knew who he was when he arrived. As editor of the Ghana edition of Drum magazine, his style of writing and his political pragmatism attracted me and I devoted a lengthy feature to him in the pages of Drum.
Gushingly, I compared his sense of humour and irreverence to another Irishman, George Bernard Shaw, and even managed to mention the other 'Great Irishman', James Joyce, in the same breath. I didn't know it at the time, but apparently, Joyce knew O'Brien's father very well, and had portrayed the O'Brien family, in a veiled manner, in one of his stories.
Conor was particularly pleased when I also uncovered the fact that the lady called 'Maire MacEntee', whom the more sensational right-wing Fleet Street newspapers, such as the Daily Express, had claimed to have "caught" him with, in the Congo, was no bimbo or diplomatic groupie, but a serious writer who had been described by Sean O'Faolain, the famous Irish commentator, as one of 'the greatest living poets writing in Gaelic today.'
Nevertheless, OBbrien's independence of spirit could not flourish for too long in the dictatorship that was burgeoning in Ghana. There was a purge of suspected CIA agents among expatriate lecturers at Legon. Then Conor caused a furore when he spectacularly walked out of a lecture given by the late Kofi Batsa, editor of The Spark and one of the new ideologues in the Nkrumah coterie. Mr Batsa was corrected from the floor by Mrs O'Brien when he made an error in describing an Oxford college as closed to women, when it was not. In anger, he said, "I can tolerate women -- but not Mrs O'Brien." Whereupon Conor Cruise said, "And that's where I walk out!" The lecture ended in disarray.
Attacks on O'Brien mounted, especially in party circles, behind his back. I felt outraged at this, and in a piece in Drum, I reminded those 'politicking against him' that it wasn't exactly a great secret that O'Brien always did exactly what he thought was right, and that they should have known this before bringing him to Ghana. If in spite of that, they had brought him, then they ought 'to be ashamed of themselves' for not being able take him for what he was.
The Party newspaper, The Ghanaian Times, then edited by the late T D Baffoe, angrily named me as a "little beatnik" and implied that I was being used by 'foreigners.' This editorial was read on the Ghana Broadcasting Corporation's review of editorials, and many people thought I was a goner and would soon find myself at Nsawam. Indeed, a highly-placed member of the Nkrumah court, who as a well-wisher, warned me to leave the country.
Of course, I was shattered to be forced to leave -- even for a short period. But the lesson O'Brien had taught me, namely, that one should always speak one's mind, no matter who got annoyed by it, was worth it.
Conor Cruise and his wife loved Ghana dearly, and adopted two children as a way of showing their affection for the country.
May his soul rest in peace. To Maire -- the rock in which even a 'God' found he could safely lodge -- and the rest of his family, I say, with all Ghana: Dammirifa Due! (Condolences.)