Prof. Frimpong-Boateng contests court's ultimatum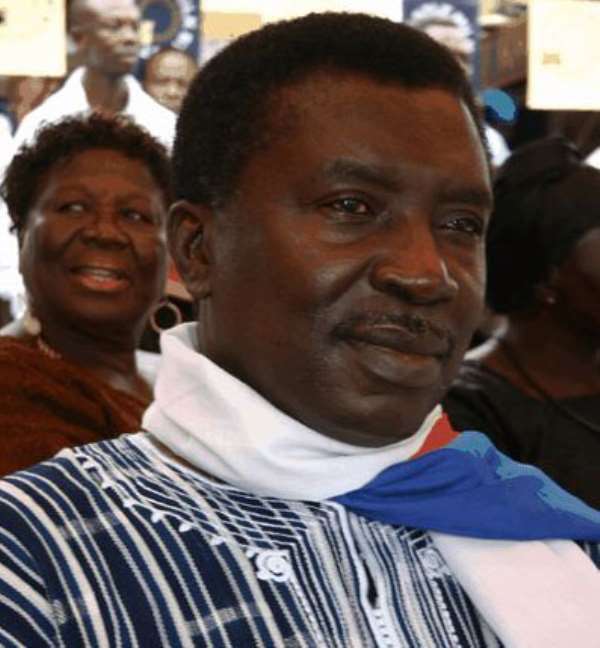 A former Chief Executive of the Korle-Bu Teaching Hospital, Prof. Kwabena Frimpong-Boateng
A former Chief Executive of the Korle-Bu Teaching Hospital, Prof. Kwabena Frimpong-Boateng, says he is surprised at a High Court ruling which found him culpable of a land case involving staff of the hospital
"I have not been to court and nobody has invited me; I have not been a witness and I don't know how they came by that judgement. Nobody has paid money to me as a person and I have not gained anything; I just wanted to help," he told Joy News.
An Accra High Court on Thursday issued a two-month ultimatum to Prof. Frimpong-Boateng and five others to provide 445 health workers at Korle-Bu with registered documents covering plots of land they made contributions to buy or refund their money to them.

A Ghanaian Times report said the workers, including 42 doctors of the hospital, who sued them for fraud, claimed the defendants failed to give them plots of land they made contributions to buy from them at Oyibi, near Accra.
According to them, they paid ¢8 million (GH¢800.00) per plot, noting that the first deposit fee of GH¢100 was paid in February 2004 while the balance of ¢7 million (GH¢700.00) was spread over a period of 11 months.
Prof. Frimpong-Boateng, a heart surgeon, however said he cannot be held personally liable in the case because he acted in his capacity as the Chief Executive.
He explained that the hospital with support of the board decided to help workers to acquire plots of land because some workers who tried to acquire plots near Kasoa on their own were beaten by 'land-guards'.
"We contacted the people of Oyibi and we bought this land and the hospital paid in advance for them and the workers paid instalment," he said, adding that the delay in processing of documents could be the only reason why staff may not have access to the lands.
Story by Isaac Essel