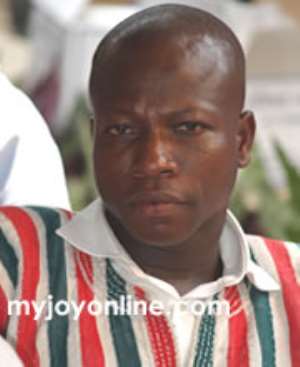 The National Youth Organiser of the CPP has lashed back at those who accuse him of doing dirty work for the NPP by revealing controversial issues about his party in the media.
Mr. Kwabena Bomfeh Kabila said if any treacherous persons are being sought in the CPP, they should be looked out for on the door steps of those who worked with the NPP in government.
"I have never worked with the NPP in government", he noted referring the party's flag-bearer, Dr. Paa Kwesi Nduom who worked as a minister in the Kufuor administration.
Mr. Domfeh was speaking to Citi FM on allegations he made against the party's flag-bearer.
He had accused Dr. Nduom of being in cohorts with the NPP and the NDC and seeking to gain ministerial appointment should any of the parties win the December elections.
The National Youth Leader said everything he was doing was in the interest of the party.
He said he was doing his bid to ensure that the right thing is done and that party is not taken for granted by any party members.
Reports say the leaders of the party intend to invite Mr. Domfeh to substantiate the allegations made against the party's presidential candidate.
He says he is ready to present credible evidence to back his allegations.
According to him, members of the party especially leaders must work hard for the party to win the elections instead of sitting in Accra and calling press conferences.
He revealed that the party's office at the Bomwire constituency in the Jomoro District had been shit-bombed.
Such unscrupulous acts, for him, will not deter the CPP.
Story by Malik Abass Daabu