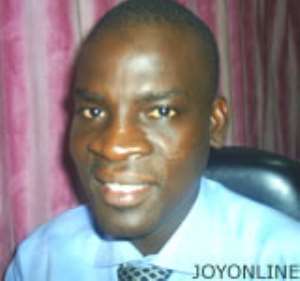 The National Democratic Congress (NDC) on Sunday said the thumb printing on the ballot paper was the only legal symbol that was acceptable in voting in Ghana.
It said according to section 31(a) of the Constitutional Instrument, it was stated specifically that a voter was to thumbprint on the ballot paper and that for the Electoral Commissioner, Dr Kwadwo Afari-Gyan to say that using any of the fingers to vote and that marking against a political party's symbol was right was unconstitutional.
Mr Haruna Iddrisu, National Youth Organiser of the NDC told a forum organized by the Tertiary Educational Institution Network (TEIN) of the NDC at the Kwame Nkrumah University of Science and Technology, that the practice of democracy involved the use of the law through proper channels to avoid dictatorship.
He said that if Dr Afari-Gyan wanted to change the law it should pass it through Parliament, and that it was unconstitutional for him to arrogate the powers of voting to himself without resorting to the due process of the law.
He said the NDC says no to pen-marking and any other mark besides the thumb.
Mr Iddrisu said the NDC would not submit to any fraudulent manipulation and intimidation of the electoral process during the election.
He said every Ghanaian wants peace and that the clamour for peace must be predicated on just and fair play.
He said those who seek the highest office of the nation must not only look for the excitement that it generated, but rather the fight for it must be seen in the welfare of the people who should not be discriminated against.
Mr Iddrisu said Professor John Evans Atta Mills, NDC Presidential Candidate, has an impeccable records of being a Vice President for four years and a Commissioner for Internal Revenue for more than eight years and has imparted knowledge to more than 85 per cent of Ghanaian lawyers for teaching as a law lecturer at the university for than more 35 years.
Mr Moses Sedem, President of TEIN said the students at the university have to struggle for chairs at lectures because of their inadequacy and that it hoped if the NDC came to power it would be able to solve that problem and many others that confront the students.