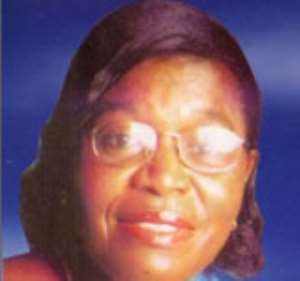 Ms Gladys Ashitey, Deputy Minister of Health, has noted that the nature of sales and distribution of medicines in the country contributed to high level of inefficiency and potential fraud.
She said "Issues such as bribery, theft and diversion, the supply of counterfeit and sub-standard medicines are known challenges."
Ms. Ashitey said these when she launched the Ghana Medicines Transparency Alliance (MeTA) Initiative, in Accra on Wednesday.
She noted that due to the problems some countries including Ghana had only a third of their population having access to quality medicine saying, "this contributes to avoidable deaths and medical complications."
Ms. Ashitey said the problems involved in the sale and distribution of medicines were grounded in the lack of effective communication and collaboration among distributors, prescribers, dispensers and consumers.
She said it was due to these lapses that Ghana had offered itself as a pilot for the MeTA initiative adding that it was UK Government's response to the challenges encountered in the sales and distribution of medicines facing countries with limited resources.
Ms Ashitey noted that preliminary studies sponsored by the UK Department for International Development, found Ghana to be ideal for the pilot work because of her enabling legislative and policy environment.
She said as part of Government of Ghana's commitment to the principles of MeTA, the Ministry of Health's five-year programme in that regard already reflected the MeTA concepts.
Ms Ashitey said it was government's expectation that Ghana MeTA Initiative would engage in very useful "win-win" dialogue with multi-stakeholders in the interest of the patient.
Mr Alex Dodoo, co-chairman, MeTA Ghana, said good quality medicine was very crucial in the attainment of excellent health care in any nation.
He said making quality medicine easily affordable and accessible called for collaboration between users whose lives were affected by product.
Mr Alex Dodoo said: "This alliance should be willing to disclose and share information and use that information to improve upon the affordability and availability of medicines."
Dr Daniel Kertez, a representative of the World Health Organization (WHO), said in many developing countries, paying for medicines could account for 50 per cent to 90 per cent of "out of pocket health expenditures", adding that this could be catastrophic for poor families.
Dr Daniel Kertez said WHO supported the MeTA objective of using a wider stakeholder forum to help the public make informed decisions on medicines.
Dr. Kertez commended Ghana for participating as a pilot country in Meta Initiative.
Dr Paul Lartey, official of the Pharmaceutical Manufacturers Association of Ghana (PMAG), said the country remained far too dependent on the importation of essential drugs, noting that as an association of 35 active companies, PMAG produced approximately 30 per cent of drugs used in the country.
"We as an industry recognize the importance of growth and capacity building, so as to meet the needs of our country and beyond."
Dr Lartey said PMAG welcomed MeTA as a means of demonstrating and showcasing the high quality of drugs manufactured in the Ghana.
Medicines Transparency Alliance is a multi-stakeholder alliance working to improve access and affordability of medicines for the one-third of the world's population unable to access basic and essential medicines due to high cost or local unavailability.
Countries currently participating in MeTA are Peru, Uganda, Zambia, Jordan, Kyrgyzstan and the Philippines.