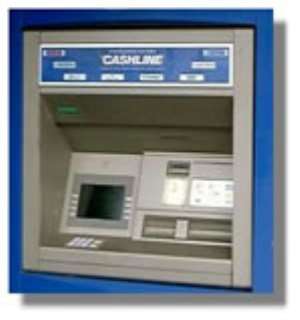 In recent times, the crowds usually seen in the halls of banks have gradually shifted to the Automated Teller Machines (ATMs), outside the banking premises.
Today in Ghana, it is not unusual to see people queue up outside the banking halls in front of the ATM machines.
This is basically because the ATM as a computerized telecommunications device provides customers with easy access to financial transactions in public space without the need for a human clerk or teller.
Ordinarily, security would have been the biggest problem for this technological development. However, for most modern ATMs, the moment a user inserts the plastic card with a magnetic stripe or the plastic smart card with a chip that contains a unique card number and some security information such as an expiration date, he only gets identified by providing a valid personal Identification Number (PIN).
The ATM has been touted to have numerous benefits that make it preferential to using human teller when CITY&BUSINESS GUIDE sought the opinion of users in Accra.
Pat Odartey told this paper that using ATM makes it easier for her to access her bank accounts.
According to her, the introduction of the cash machine has brought about some positive improvements in the banking operation. The technology, she said, has cut-off some protocols previously observed in withdrawal of money.
It has reduced the crowd often seen in the banking halls as customers can withdraw cash at their own convenience more especially non-working hours and public holidays, she stated.
According to John Sego, a student who said he started using the money machine four months ago said: "ATM is very effective and since I started using it, it has not disappointed me."
Selase Quampah, a sales representative who has been using the ATM for more than a year, said that he has had no regrets using ATM as it enables him make withdrawals at his own convenient time.
He emphasized the usefulness of the ATM during emergency periods. During the Trade Fair exhibition, some customers who run short of cash quickly rushed to the cash machine to make withdrawals for the payment of some purchased goods.
These however have not played down the weaknesses of the invention as many of the users recount their ordeals with the pay machine. It may sound unbelievable that some fellows monitor closely unsuspecting users' transactions in order to steal their PINs. For instance, a business man in Accra who also uses the ATM machine shared his experience.
According to him, he has once been debited with GH¢5000 without making the withdrawal while his bank could not rectify the problem. He claimed that his PIN was manipulated.
Joshua Allotey, also corroborated this saying ATM is a mistake in Ghana. Mr. Allotey, an Accra-based business man, added that "it doesn't dispense cash when it is desperately needed".
Nevertheless, the presence of the biometric smartcard or Ezwich is expected to boost the usage of cards in doing bank transaction.
This is so because come December this year, both ATM and Ezwich cardholders can withdraw monies from ATM machines.
Source: