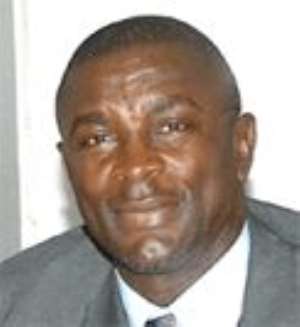 UT Financial Services Ltd, a traditional short-term loans provider, has stretched out its arms to the long term market, with a special financial scheme for manufacturers.
The company, which is known for its inclination for helping out businesses in the informal sector, has designed the Gold Fund to assist well structured small and medium-scale corporate institutions, which would normally have dealt with the banks.
"A company can access a minimum of GH¢100,000 for a two-year term and this is subject to negotiations," said the Director of Operations, Captain Budu Koomson (retd), when the company met the Association of Ghana Industries (AGI) in Accra.
UTFSL has just ended an Initial Public Offer (IPO) to raise GH¢27, 087,900 out of which GH¢3 million will go into recapitalisation, while the remaining GH¢24 million will go into other ventures currently.
The meeting was part of the association's regular executive luncheon to afford its members and other private and public actors deeper insight into specific issues.
Capt Koomsom explained that the facility would attract a three per cent interest on a reducing balance basis, bringing the annual interest rate to about 20.55 per cent. That, however, depended on the borrower's risk profile.
He said the requirements for eligibility were quite flexible as borrowing companies ought to have been in existence for at least three years and must have a bank account with a reputable bank.
Going by its reputation for quickly processing loan applications, the UTFSL director of operations said "the processing period will not be more than 48 hours."
He added that Gold Fund was a typical tailor-made product that would at any point in time be modified to suit specific company cases, saying "the package also comes with personal fund management advice."
The Chief Executive Officer of UTFSL, Captain Prince Kofi Amoabeng (retd), added that the company's unique products were designed to save borrowers from collapse and help them stand on their feet.
"You do not go for credit just for the sake of it; it has to suit your need. The UT's fast credit access is meant to give the business a lifeline," he stated.
Capt Amoabeng made it clear that in most cases a faster access to credit enabled a company to make other savings, such as demorrage, warehousing costs and other penalties.
He advised against clients who resorted to their short term loan facilities and used them for long term productions, saying it was only meant to help salvage a company in financial difficulty after which it would have to resort to the normal bank financing.
The company said it would further expand its operations with the opening of nine more branches by 2010.