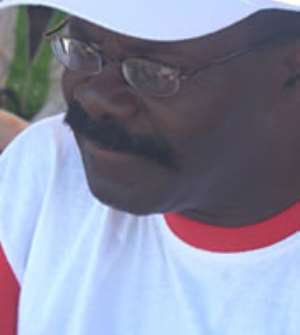 The flag-bearer of the CPP, Dr. Paa Kwesi Nduom is set to take his campaign to the Volta Region.
It would be the fourth time Dr. Nduom is touring the region since January 2008.
A statement issued by the Nduom for President 2008 said "the two day tour will take him to the Keta, Anlo, Ketu North and Ave Avenor constituencies. It will be recalled that the wife of the Flagbearer, Mrs. Yvonne Nduom last week was in the region with stops in Keta, Dzodze, Ho, Kpando and Aflao."
It said the tour demonstrates the seriousness of the CPP's 2008 campaign.
"Dr. Nduom is determined to lead the CPP to break the hold the NDC has had on the Volta Region since the 1992 elections. He is of the view that if the Volta Region is a bank and it gives out loans to one particular group of customers and they do not return the funds or pay interest, the bank needs to find new, paying customers or risk going bankrupt. Dr. Nduom will ask the people to make the Convention People's Party the new customers for the Volta Region Voters Bank. He is confident that the CPP will win some Parliamentary seats in the Volta Region."
Dr. Nduom is expected during the tour to promise to construct a first class university in the region and upgrade the Ho Polytechnic to become a high grade Institute of Technology to serve the needs of industry with practical skills and knowledge.
He will inaugurate polling station executives in every constituency he visits and educate the members and the general public on his "10 Point Agenda for Change You can Feel in Your Pocket."
Credit: Campaign Committee - Nduom for President 16 – 10– 08