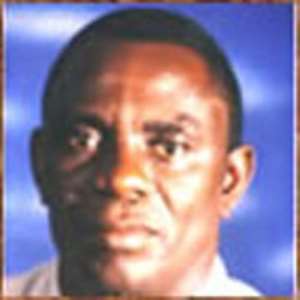 THE DEPUTY Minister of Health, Mr. Abraham D. Odoom, has recommended an intake of at least eight glasses of water a day, eating or more fruits and vegetables, and more exercising of the body to remain healthy.
He also suggested a decrease in the intake of meat, fats, salt and sugar, while keeping the surroundings clean.
The occasion was the media launch last Friday, of the Second Annual International Health Fair, scheduled to take place from October 12 to 19, this year, at the Prempeh Hall in Kumasi.
The primary objective of the fair is to showcase the health industry, and create awareness of the services available for health development in the country, which he said, included a wide array of health services, ranging from preventive, promotive, rehabilitative and curative services.
The one-week fair would offer free screening and treatment of all kinds of diseases, as well as serving as a platform to educate the public on disease prevention, and how to promote good health.
Minister Odoom urged the general public to adopt moderate lifestyles, in order to reduce the risk of contracting diseases, and also to improve upon their health status, and thereby reduce the financial burden on the health insurance scheme.
To further enhance the health status, the minister further urged the public to resort to simple practices of washing of the hands with soap and water before eating, and after visiting the place of inconvenience.
According to the Minister, "this new thinking is in line with His Excellency J. A. Kufuor's vision for human resource development and capacity building, as a means of achieving our Millennium Development Goals."
Meanwhile, exhibitors would have to pay GH¢500 to occupy stands located inside the Hall, while those outside would pay GH¢300, with international exhibitors having to pay $700.