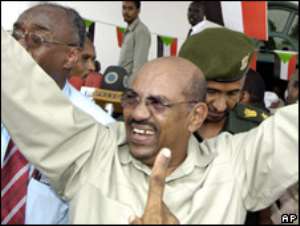 Sudanese President Omar Hassan al-Bashir left Accra on Thursday after addressing the 6th biennial summit of African, Caribbean and Pacific (ACP) countries and handing over the leadership of the 79-nation group to President John Agyekum Kufuor.
Also returning home on Thursday was President Yayi Boni of Benin.
The summit, which opened Sept. 30, is scheduled to end on Friday with a declaration by member states on how to seek a common position to negotiate trade with the European Union (EU), which buys more than a quarter of the group's exports.
Presently, the ACP unity appears to have been undermined by some members which, under pressure from Brussels and worried about being excluded from the EU market, have signed Economic Partnership Agreements with the bloc, while others hold out for better terms.
The Accra declaration is also expected to touch on accusations of war crime levelled against President al-Bashir by the International Criminal Court (ICC), as well, as the issue of global warming.
In their remarks at the opening on Thursday, both President al-Bashir and President Kufuor called on the group to unite to confront the challenges of globalisation.
President al-Bashir also touched on the ICC's bid to indict him, saying the accusations threatened to derail current peace talks to end the civil war in the Darfur region.