Outgoing World Bank Representative praises Ghanaians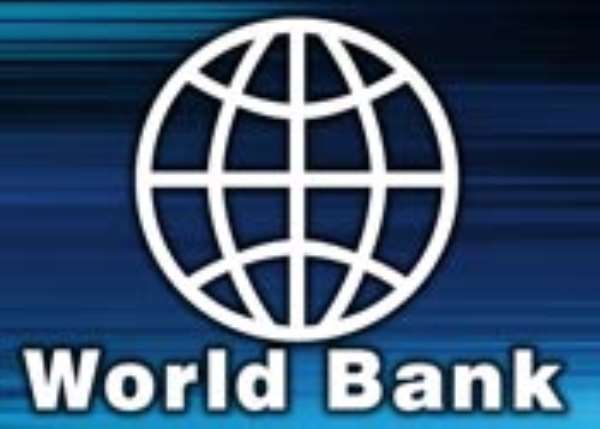 Mr Mat Carlson, the outgoing World Bank Representative in Ghana, has praised Ghanaians for their hard work and dedication, which had ensured considerable transformation in the economy.
Speaking at a farewell call on the Asantehene, Otumfuo Osei Tutu 11 at the Manhyia palace in Kumasi on Wednesday, which coincided with the "Awukudae" celebrations.
Mr Carlson, however, said there was the need for Ghana and its development partners to do more to sustain and concretize its economic achievements, to bring about significant improvement in the lives of the people.
He specifically mentioned the need to strengthen the private sector to enable it to play a leading role in the economic development, adding that, it was the only way to expand the economy to create jobs for the people.
Mr Carlson said he had in the "past six years done his duty well and contributed his part towards Ghana's economic transformation" and expressed his gratitude to Ghanaians and the Asantehene in particular, for their support and encouragement to him and his family.
Also at the Manhyia palace was the board and management of the Intercontinental bank, which is extending its operations to Kumasi.
Dr G.K Agama, Board Chairman said the bank would soon open two branches at Suame and Adum in Kumasi for operations.
He presented a cheque of 5,000 dollars to the Otumfuo Education Fund.
The Aburihene, Otobuor Djan Akwasi 11, also paid a courtesy call on the Asantehene and invited him to participate in the 20th anniversary of his enstoolment as Aburihene, which is scheduled to take place in November this year.
He commended the Asantehene for his contributions towards the development of education and health and said the Akuapem Anafo traditional council was also planning to establish a similar fund to support the needy children and hoped to seek counsel from the Asantehene.
Also at Manhyia to greet the Asantehene were the Board chairman and Management of Smart Multimedia to inform him of the opening of a branch in Kumasi.
The Company, which provides internet and multimedia communication services is also the sole agent of Smart Energy drink.
Mr Kwaku Sarfo, the new Chief Executive of the Volta River Authority (VRA) also called on the Asantehene to inform him of his appointment.
Otumfuo Osei Tutu commended him for his appointment and said he was appointed to the high office because of his hard work and dedication and not because of his tribe.
He commended the outgoing World Bank Representative, Mr Mat Carlson, for his support, which enabled the palace secure a grant from the World Bank to provide school infrastructure for deprived communities in the country.