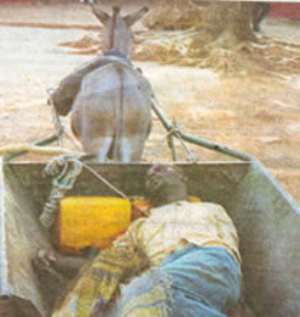 Tensions are still high in Bawku despite the relative calm.
The Bawku Municipal Chief Executive Mr. Abdulai Abanga told Joy News that the two ethnic groups cannot cross to each other's territories without police escort.
According to him Manprusis and Kusasis alike need police escort to venture into areas populated by their rivalling factions.
The two ethnic groups have engaged in violent chieftaincy clashes since new year's eve.
The violence escalated last week following the murder a man from one of the faction.
The incident led to daylight intense shooting between the two feuding factions resulting in the re-imposition of a stiffer curfew.
The heavy presence of military and police personnel has brought about relative calm.
Mr. Abanga said meetings are currently being held to try and make progress in peace.
He lamented the incidence of mistrust and suspicion between the two ethnic groups.