'Thousands dead' in Chinese quake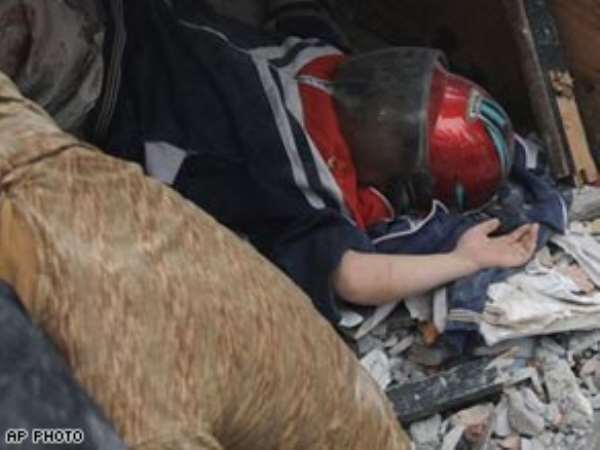 Between 3,000 and 5,000 people may have been killed by an earthquake measuring 7.8 in just one county of south-western China's Sichuan province, reports say.
Some 10,000 people are also feared to have been injured in Beichuan county.
Desperate efforts are under way to find survivors. One school that collapsed has buried an estimated 900 students.
President Hu Jintao has urged "all-out" efforts to rescue victims of the quake, which hit 92km (57 miles) from Chengdu, Sichuan's provincial capital.
Cries for help
There are harrowing reports from the scene of the school collapse in Dujiangyan city - about 100km (60 miles) from the epicentre.
Teenagers buried beneath the rubble of the three-storey Juyuan Middle School building were struggling to break free, while others were crying out for help, state news agency Xinhua reported.
Parents were watching as cranes excavated the site. Villagers rushed to help with the rescue.
Two girls said they escaped because they had "run faster than others".
Source: BBC