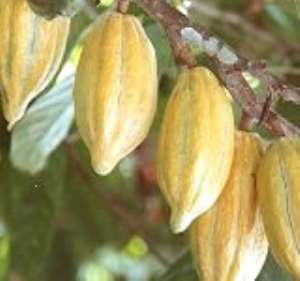 Ghana's efforts to promote cocoa trade with emerging industrial giants such as China and India are being undermined by trade tariffs applied to developing producers, industry regulator Cocobod has said.
Cocobod Chief Executive, Isaac Osei stated that developing countries such as Ghana and Ivory Coast face higher tariffs on cocoa imports to China and India than less developed producers such as Benin, Guinea, Haiti, Togo or Uganda.
"For us, it discourages investment in the cocoa sector here," he told a meeting of the Cocoa Producers' Alliance (COPAL) at the just-ended U.N. Conference on Trade and Development (UNCTAD) meeting in Accra.
Membership of COPAL, which accounts for 76 percent of total world cocoa production, includes Brazil, Cameroon, Ivory Coast, Dominican Republic, Gabon, Ghana, Malaysia, Nigeria, Sao Tome and Togo.
Delegates from Indonesia and Tanzania, both cocoa producers but non-COPAL members, also attended the meeting to discuss the world cocoa economy. Discussions centered on the fact that the cost of imports, including manufactured goods and oil, has outpaced commodity export prices despite a recent boom.

Mr Osei said strengthening Ghana's cocoa sector is key to the country's quest to attaining middle-income status by2015.
The cocoa industry in Ghana employs around one million people and is a major contributor to government revenue. It earned about $1.2 billion last year.
Ghana's Finance Minister, Kwadwo Baah-Wiredu said there is an imbalance in the cocoa pricing system and urged COPAL members to join forces to increase their share.
"The current cocoa/chocolate value chain is characterised by an imbalance where the manufacturing and processing end is well positioned at the high value end, compared to the cocoa producers who receive a low share of the final price," he said.