Minimum wage up by 18.42 per cent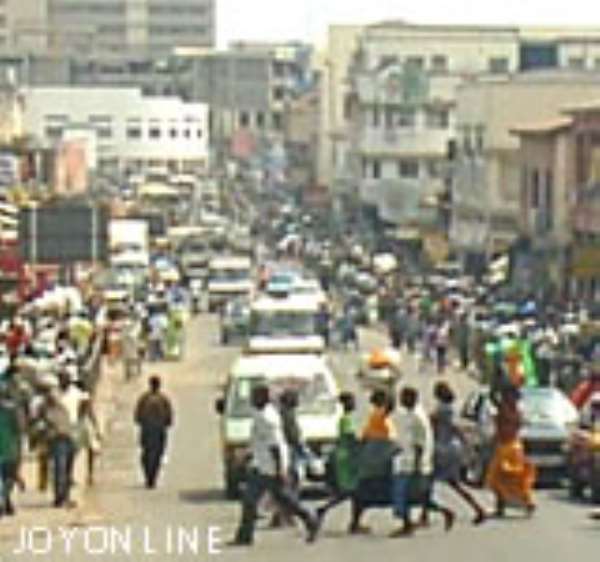 The daily minimum wage has gone up by 18.42 per cent, the National Tripartite Committee announced on Wednesday.
The committee pegged the new wage at 2.25 Ghana cedis up from 1.9 Ghana cedis.
Presenting the communiqué to the press Nana Akomea, Minister of Manpower, Youth and Employment, said the effective date for the implementation of the new wage was March 1, 2008.
He advised all institutions, organizations and establishments that currently pay below the new minimum wage to adjust their wages accordingly.
The communiqué signed by Nana Akomea, Mrs Rose Karikari Anang, Executive Director of Ghana Employers' Association and Mr Kofi Asamoah, Acting Secretary-General of the Trades Union Congress, reiterated the commitment of the social partners to the determination of a living wage that would take into account productivity at all levels.
In an interview, Mr Akomea said the new wage level was arrived at after a careful consideration of the economic factors.
He said the importance of linking wages to productivity, saying motivation of workers to deliver was key in ensuring such improvements.
Mr Kofi Asamoah said the new wage provides a safety net for the vulnerable since it was the least that employers' were expected to pay to their workers.
He said enforcement of the wage was a major challenge to the social partners because some organizations did not adhere to the wage announcement.
There is therefore the need to strengthen labour inspectorate division to carry out such tasks.
Mrs Anang said the time had come for a shift from the annual ritual of determining minimum wage to a more determined living wage commensurate to productivity.