Obama Raised $42.8m In March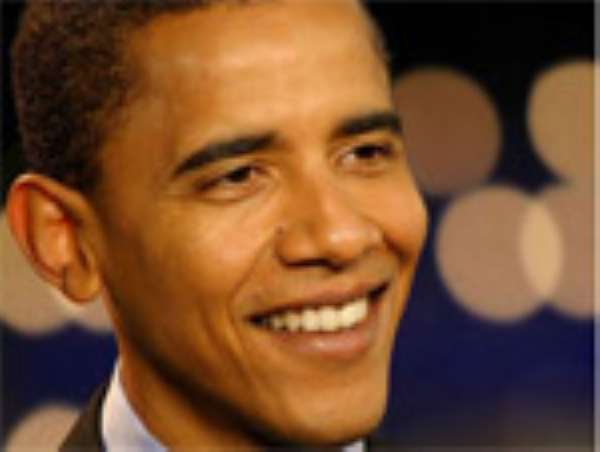 U.S. Democratic presidential candidate Barack Obama raised more than $42 million in campaign donations in March, his campaign reported on Sunday.
The Illinois senator hauled in $42.8 million in the scramble for cash ahead of a showdown with rival Sen. Hillary Clinton in Tuesday's Pennsylvania primary, the campaign said in a monthly finance report filed with the U.S. Federal Election Commission.
The Obama campaign spent $30.5 million in March and reported debts of only $66,000.
The $42.8 million Obama raised in March was less than the $55 million his campaign brought in during February.
The February total for the Illinois senator was an all-time high for any presidential candidate during a primary and the March number, while lower, was the second highest.
Clinton raised approximately $20 million in March with $15 million coming in from online donors, campaign spokesman Jay Carson said. The Clinton campaign closed out the month with $8 million cash-on-hand for the primary.
Carson said that despite Obama's fundraising advantage, Clinton will have the resources needed to compete and win because of the strength of her grassroots support and an influx of new donors.
"Hillary won three of the last four contests despite being greatly outspent in those states -- and is in position to do the same in Pennsylvania," Carson said.
Republican presidential candidate John McCain began April with $11.6 cash on hand, his campaign said in its fund-raising disclosure report.
The Arizona senator, who has clinched the Republican presidential nomination to contest the November election, raised $15.4 million in March and spent $11.8 during the month, the campaign reported. Reuters