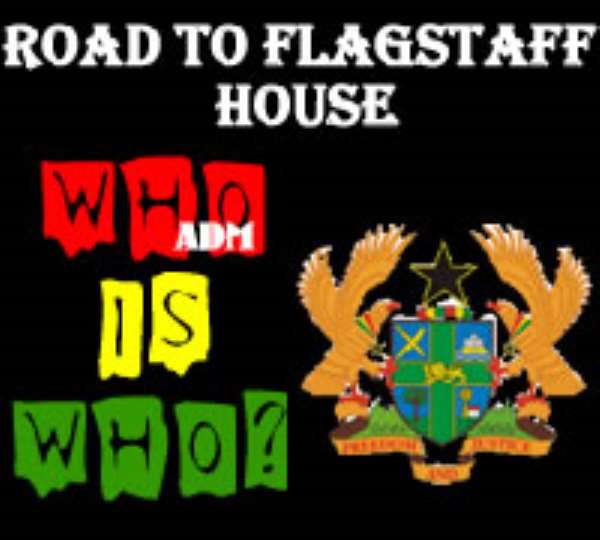 Dear Editor,
As the Presidential campaign heats up, we Friends of Alhaji Abubakar Saddique Boniface of our great party NPP wish to use your medium to express our belief to the general public on the ideas, competence and modest achievements of Alhaji Abubakar Saddique Boniface and our unflinching support for him to be considered as the running mate of our great leader Nana Akufo-Addo
After a careful assessment of his performance, contributions and massive public appeal we are of the conviction that he has the capability to partner Nana Akufo-Addo to win the 2008 elections for our great party.
Alhaji Abubakar Saddique Boniface is a party man, young, hardworking, tried, tested, very progressive, well known and liked by both the young and the elderly across the country. His achievements as the Member of Parliament for Salaga are there for everyone to see. The infrastructural development and the socio- economic development of the people of Salaga cannot be overlooked.
Alhaji Abubakar's impact is felt in every area he has worked as a minister. He contributed immensely to restore peace, during the Dagbon crisis when he was the Northern Region Minister. The overwhelming development going on currently in the Works and Housing Ministry are as a result of his competence as the sector minister.
His passion and understanding of youth policies that led to the introduction and the implementation of the National Youth Employment Programme shows how competent and ripe for the position of Vice President of Ghana he is and so we were not surprised when he was recently recommended by the Yabongwura, the overlord of Gonja when he was on a working visit to the Northern Region.
We believe that the NPP has a lot of quality men amongst its members, but we want to reaffirm that Alhaji Abubakar Saddique Boniface is the ultimate package out there, combining competence, vision and a very youthful exuberance needed to hold the position of the running mate subsequently becoming the Vice President of Ghana.
LONG LIVE GHANA!!! LONG LIVE THE NEW PATRIOTIC PARTY!!!
EBENEZER COBBINAH
FRIENDS OF ALHAJI ABUBAKAR SADDIQUE BONIFACE
GROUP ORGANISER AND PRO 0246173671