Malian President arrives in Ghana today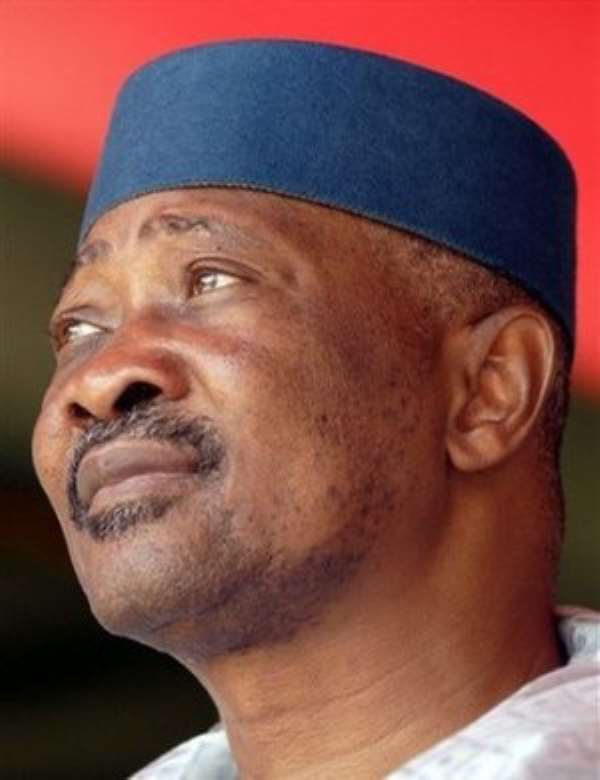 Malian President Amadou Toumane Toure is expected in Accra today to start a three-day state visit. While in Ghana President Toure will hold bilateral talks with President Kufuor at the castle and visit the Kwame Nkrumah Mausoleum as well as the Kofi Annan International Peacekeeping Training Centre at Teshie.
There will also be a durbar of chiefs and people of the Ashanti region in honour of the Malian President at the Manhyia palace in Kumasi.