Stop relying on tips to pass examinations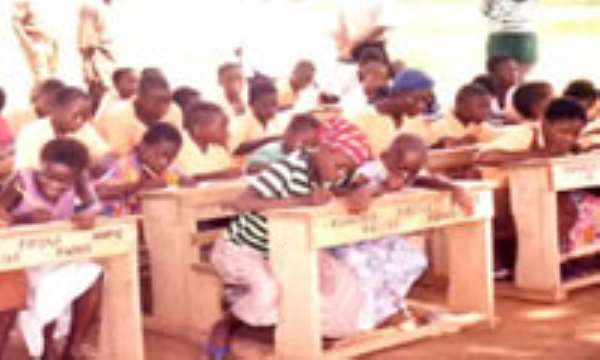 The Central Regional Controller of the West African Examinations Council, (WAEC) Mr. E.N.O. Quaye has admonished students to learn hard and stop relying on tips or what they called "Apo" to pass examinations.
Mr. Quaye noted that relying on "Apo" had landed many candidates into trouble during examination and had made many students to fail their papers.
The Regional WAEC Controller gave the advice at a forum organized by Ekumfi T.I. Ahmadiyya Senior Secondary School to brief parents, students and teachers on issues that went into examination malpractices, at Essarkyir in the Mfantseman Municipality.
The WAEC Law, ACT 719 of 2006 with the penalties it attracted was also discussed.
Mr. Quaye reminded students that there was no short-cut in passing examinations other then the hard work.
"Students who take their studies seriously do not rely on "apo" to pass examinations, it is only the lazy ones who do that", he noted.
Mr. Quaye said the WAEC Law carried severe penalties including fines, jail sentences, cancellation of papers and disqualification from taking any examination conducted by the council, for candidates who indulged in examination malpractices.
Mr. Mumuni Issah Dimbie, Headmaster said they decided to involve parents in the discussions to make them aware about the penalties involved so that they could advise their children against indulging in malpractices in examinations.
He said the school has taken serious view of malpractices and would not condone with any one caught in such shameful acts.
Osofo Mohammed Abdul Majeed, Parent Teacher Association (PTA) Chairman, commended the school authorities for organizing the forum which had opened the eyes of the parents on dos and don'ts of conduct of public examinations.