John Mahama: A new approach to developing Ghana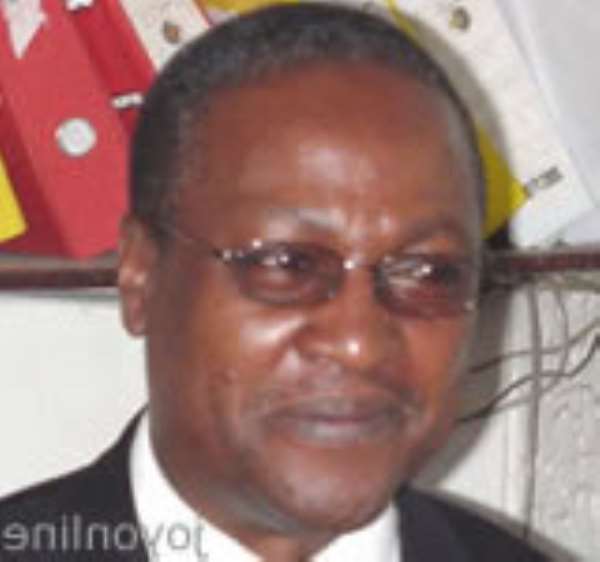 Listen to John Mahama
Hon. John Dramani Mahama, newly appointed running mate for the National Democratic Congress (NDC) says neither his party nor the ruling New Patriotic Party, or any other party has all the human resource to singularly address the challenges facing the country.
He has therefore advocated a new leadership that will seek to harness the nation's best hands, doing away with the acutely partisan approach to nation building and, also trash the winner-takes-all mentality that permeates national politics.
For John Mahama, partisan politics, and especially the partisan organisation and management of national resources for national development is a great bane to the aspirations of many.
"The youth of this country are tired of the extreme partisanship of our politics. I think that whichever government wins, must, as soon as it wins, … as soon as the competition is over we must create an environment where we are able to harness all the human resource of Ghana notwithstanding political affiliation in order to move this country forward.
"This situation where we have had, where a party comes into power and it's like a winner takes all situation, you know, I don't think will help this country going forward. I've often compared it to a boat in which there are many people. Now if you have a boat with many people and half of the people are rowing it forward and the other half are rowing it back, the boat will not go anywhere, it will stand in the same place. But if you have a boat in which the majority of the people are rowing forward then you are more likely to go forward to your destination and that's how Ghana must be.
"No one party has all the human resource that can solve the problems of Ghana, that's my belief. The NPP doesn't have it, the NDC doesn't have it. The human resources of Ghana are spread across party lines, and even the bulk of it doesn't belong to any party. There are a lot of excellent professionals, very intelligent who don't belong to any party and so what a capable leader will do and what a successful leader will do will be to create the kind of environment that encourages all these people to come on board and work towards moving Ghana forward."
The three-term Bole/Bamboi MP, who has declined to contest his seat in the December elections, was speaking to Citi fm's Richard Sky.
He maintained that a good leader should be able to win the support and co-operation of the citizenry, and in trying to build a knowledge-based society, "you must respect them, you must respect their human rights, you must empower them to be able to get you to where you want to go."
John Mahama said it is important that Ghana invests a lot more trust in the younger generation who are capable of taking risks and taking bold decisions to advance the country.
That, he explained, should mark a crucial shift from managing the status quo.