Tomato Farmers Accuse Factory Management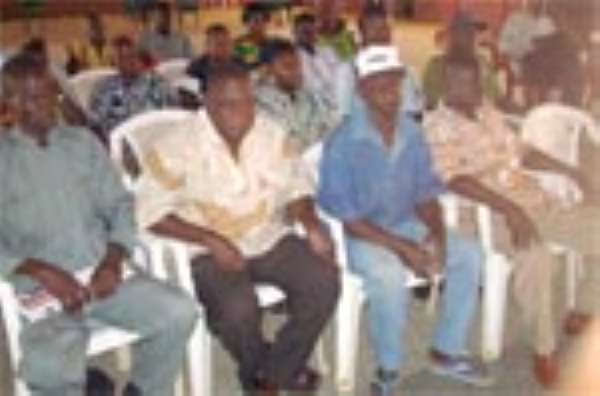 TOMATO FARMERS in the Upper East region have blamed management of the Northern Star Tomatoes Factory for the closure of the unit.
They maintained that the closure was due to the refusal of the factory's management to reciprocate the confidence, trust and transparent ways the farmers had been exhibiting in their dealings with the factory, since last year.
According to the farmers, the factory's management, since its inception last year, had not been fair in their dealings with them, resulting in the lack of confidence and trust.
The farmers raised these issues at a press briefing in Bolgatanga to tell their side of the story, over the current state of the Northern Star Tomatoes Factory.
In their view, the crisis which the factory currently found itself in, was self -inflicted since the factory initially enjoyed the support and co-operation of farmers until management started playing tricks and cheating them.
Market women popularly referred to as Tomato Queens, currently buy the big size crate of tomatoes at prices ranging from GH¢35.00 and GH¢40.00, but the farmers said they were prepared to sell that same crate of tomatoes to the factory at Gh¢15.00, yet management had refused to understand their position.
A statement read at the press briefing noted that farmers preferred selling their produce to the factory even at a reduced price, so as to ensure that the factory was sustained to create jobs for the youth and farmers in the region, but the uncompromising stance of the factory's management had compelled them to continue selling the tomatoes to the Tomato Queens, most of whom came from Accra, Sunyani and Kumasi.
According to the statement, the farmers desired to see the factory operate at its full capacity, because this way, their produce would always get ready market to enable them pay back their loans, but the attitude and price policy of the factory's management had deterred them from selling the tomatoes to the factory.
It added that the factory had been insisting on paying GH¢11.40 for a crate of tomatoes though the farmers had appealed to the factory to buy it at GH¢15.00 to enable them meet their production cost.
The farmers denied ever receiving farm inputs from the factory as being portrayed by a section of the media.
They called for the needed support in the form of inputs to reduce their cost of production.