We're Doing Well • Says Baah-Wiredu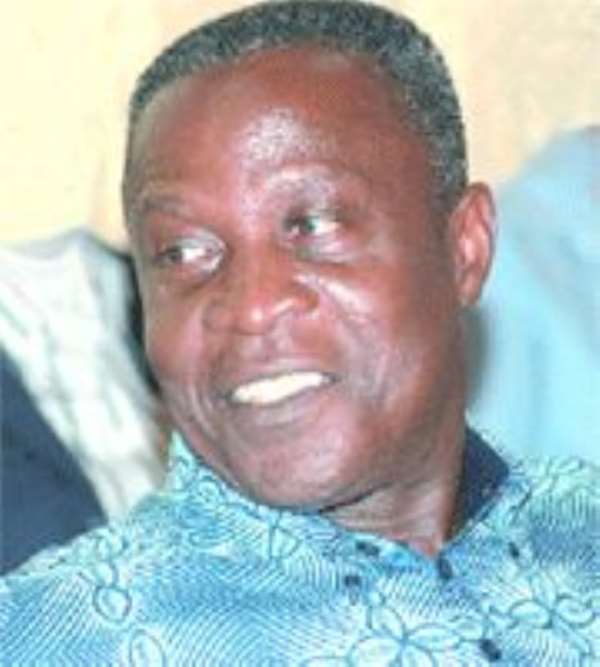 Finance minister, Kwadwo Baah-Wiredu, contends that though Ghana's economy has not reached the best level yet, living conditions are not deteriorating.
He conceded however that the prices of goods and services were going up, a situation which he said was not peculiar to Ghana, but pointed out that income levels of Ghanaians were also moving up to balance the situation.

Speaking to the Daily Graphic in Accra, the Finance Minister said the current minimum wage of GH¢2.25 could purchase more items on the market, compared to the numberof items one could purchase when the figure stood at 42Gp by the end of 2000. The minimum wage is tax exempt.

He said information provided by the Ghana Statistical Service (GSS) indicated that when the minimum wage was 42Gp per day in 2000, one kilogramme of bread sold at 44Gp, adding that a worker could not buy a kilogramme of bread with a day's wage at that time.

"Currently, the minimum wage is GH¢2.25 and one kilogramme of bread is GH¢1 so a worker can buy two kilogrammes of bread and get a 25Gp change in addition," he argued.

Giving additional examples to support his assertion, the minister said with the GH¢2.25 wage per day, the least paid worker was expected to receive GH¢67.50 per month, an amount which, he stated, could currently be used to purchase six bags of cement, even if it was calculated at GH¢10 per bag, leaving some change for the buyer.

"In 2000, when the minimum wage was 42Gp, the least paid worker received GH¢12.60 per month, which could purchase four bags of cement at GH¢3.50 per bag," he stated.

Last month, the National Tripartite Committee announced a new minimum wage of GH¢2.25 per day, an increase of 18.42 per cent over last year's minimum wage of GH¢1.90.

In a communiqué issued after its meeting in Accra, the committee said the effective date for the implementation of the new wage was March 1, 2008.

Story by Lucy Adoma Yeboah