Owusu-Adjapong Nominated For Energy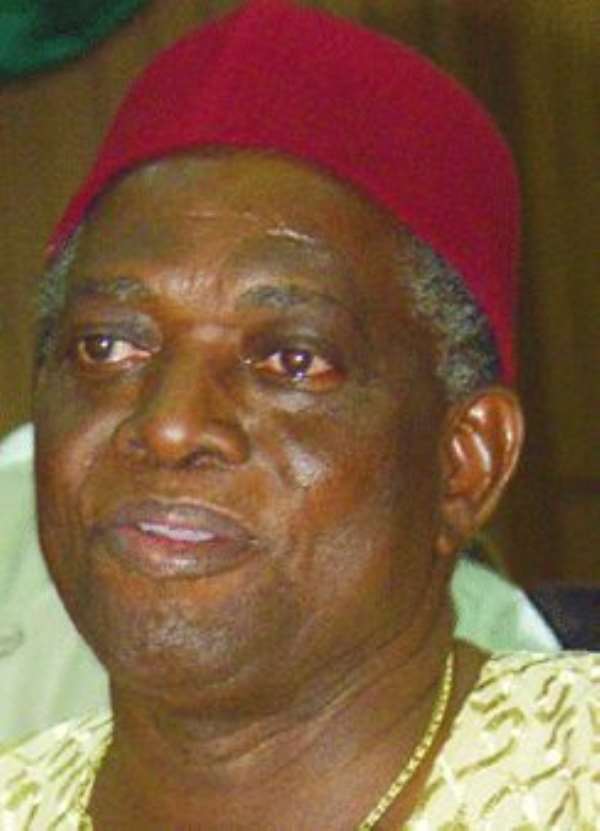 Mr Felix Owusu Adjapong — Nominated as the new Energy Minister
President J.A. Kufuor has nominated the former Majority Leader and Minister of Parliamentary Affairs, Mr Felix Kwasi Owusu-Adjapong, as the Minister of Energy.
His nomination ends months of speculation that the substantive Minister of Energy, Mr Joseph Kofi Adda, has been removed from office.
The Second Deputy Speaker of Parliament, Alhaji Malik Alhassan Yakubu, announced Mr Owusu-Adjapong's nomination in Parliament yesterday evening.
The House was debating a report on the purchase of equipment for the Ghana Air Force when Alhaji Yakubu suddenly made the announcement from the Presidency, which was greated with "Hear! Hear!" from both sides of the House.
Some Members of Parliament (MPs) from the Minority side, apparently stunned by the turn of events, shouted, "Oh Adda, what happened?"
Mr Adda, who was in the house when the announcement was made, smiled and remained.

Story by Emmanuel Adu Gyamerah