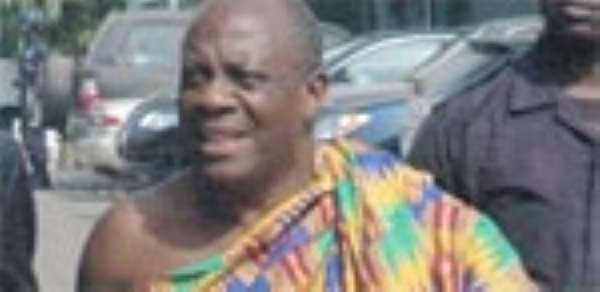 THE EUROPEAN Commission is to support the national cultural strategy of the country by funding its activities.
This was announced in Accra by the Head of the Commission in Ghana, Ambassador Filiberto Ceriani Sebregondi, when he launched this year's Cultural Initiatives Support Programme (CISP) in Accra.
He said with the passion Ghanaians have for football, the same could be said about culture which, when appreciated, could create pieces of art, dance or music which are part of the universal human make-up.
He said culture does contribute to preventing and reducing poverty and social exclusion whilst creative entrepreneurs and vibrant cultural industry were unique sources of innovation and wealth creation for the future.
"Cultural diversity promotes an inclusive society and significantly to the global order of peace, mutual understanding and respect for shared values," he said.
As a result of this approach, the European Commission has declared year 2008 as a year of intercultural conversation.
The Programme Coordinator of the CISP, Kwasi Gyan- Apenteng, said the programme has been possible as a result of a two million Euro grant from the European Union to Ghana.
He said the call for proposal was launched in compliance with EDP regulations, and in close cooperation with the National Authorizing Office of the Ministry of Finance and Economic Planning and the National Commission on Culture.
He revealed that the main aim of the initiatives was to create work and wealth in order to fight poverty, observing that the programme, as one of its main activities for the year, would ask for proposals from individuals and organizations in the cultural sector who wish to source funds to support their work.
"This proposal is therefore in response to the need to provide assistance to individuals and organizations working in the cultural sector to realize their objectives and initiatives," he said.
Forms for such support under the Programme, he disclosed, could be got from the Du Bois centre and the National Commission on Culture.
Other dignitaries who attended the launch included Professor George Mike Hagan, Chairman of the Commission on Culture; Mrs. Diana Hopeson, President of the Musicians Union of Ghana (MUSIGA); A. B. Crentsil, and Akofa Ajeani Asiedu.
By Dorcas Larbi and Joss Haynes