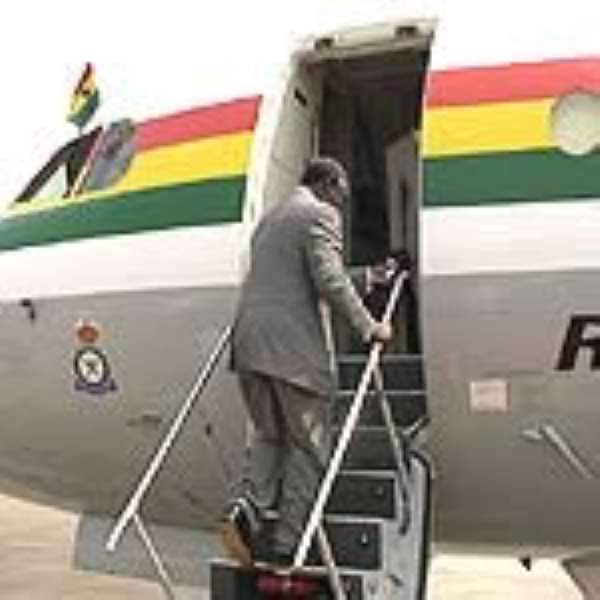 President John Agyekum Kufuor left Accra this morning for Ouagadougou, Burkina Faso to attend the 33rd Ordinary Summit of Heads of States and Government of ECOWAS.

A release signed by Mr Andrew Awuni, Press Secretary to the President said the one-day Summit would consider among other things a memorandum regarding the formalization of the ECOWAS Emergence Response Team.

He said the team would build Regional Disaster Response Capability to enable it to respond to complex humanitarian emergencies in the sub-region.

When fully operational, the team would also form part of a larger Africa Union Emergency Response Arrangement.
The summit would also re-look into the security in the Sub-region and see to the election of a new chairman for the sub-regional body.

The African Union Chairman, President Kufuor, ECOWAS chairman Blaise Compoare and ECOWAS President Dr Mohammed Ibn Chambas will address the Summit.

At the airport to see the president off were Ministers of State, Chief of the Defence Staff, Lt. Col. J B Danquah and other senior government officials.

The President is expected back today.