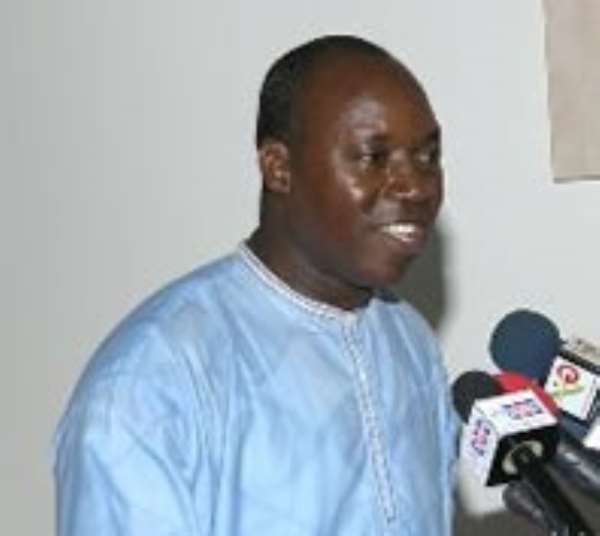 Market Access Development Consultant, Mr Augustine Adongo, has said that the country still lacks a clearly defined policy on the private sector, although it has embraced the concept of private sector-led development.
He said there was the need to develop market access for all private sector players well as integrating marginalised private actors to improve their livelihoods.
Mr Adongo told the Daily Graphic that some of those reasons informed his decision to move into private consulting to make himself available to a lot more sectors of the economy.
Mr Adongo, who manned the Federation of the Association of Ghanaian Exporters (FAGE) for the past 13 years since 1994, left his post for private consulting, Which he believes would make his services more available to the marginalised, who, according to him, had been on his heart since.
His new outfit, the Applied Business Marketing Consulting (ABM Consulting) would be working with the private sector in general, but would close in on projects that could help understand the economy of the marginalised and how to integrate it into the mainstream economy.

"We will be looking at the marginalised sections of Ghana's society to find out how best to understand the things they do and how to help them better their livelihoods, he stated.

That would mean that Mr Adongo's services, apart from the government agencies and development partner organisations, would cover farmer groups, micro, small scale enterprises.
Focus would also be placed on areas of legal and regulatory framework, creating a level playing field and policy interventions to empower them to be on top of the issues.
The former chief executive of FAGE said his works would eventually help in addressing market failures - deficiencies of the demand and supply forces that give advantage only to a segment of the market.
He said already a number of development partners and donor agencies had indicated their readiness to support his course which would also help to change the mindset of the micro and small entrepreneur and develop their confidence levels as well as their competitiveness.

Mr Adongo has long been involved in export market development and contributed to many of the country's development blueprints in the last decade.
He was a frontline contributor to the Millennium Challenge Account (MCA) Compact and the Vision 2015, among others.