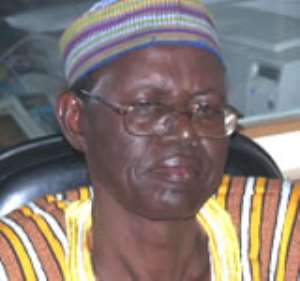 Traditional Authorities, opinion leaders and politicians have been urged to sensitize their community members to register for the National Identification programme scheduled to take place next year.

People who do not register for the exercise would not be employed; neither would they be allowed to exercise their franchise.

They would not also be allowed to carry out any business transaction with financial institutions.

Mr. John Ndebugre, MP for Zebilla Constituency sounded this warning at the weekend in Boya in the Bawku West District in the Upper East Region to inaugurate Boya Development Association (BODA) aimed at taking self-help projects in the area as means of complementing government efforts.

He explained that as Traditional rulers, opinion leaders and politicians, it behoved on them to sensitize and encourage their people to patronize the exercise when it became operational next year.

"Your people would suffer the difficulties when you stand aloof and look at them not taking part in the exercise", Mr. Ndebugri said.

The MP exhorted BODA to collaborate with the District Assembly and Traditional authorities in the area to enact a by-law to curb the rampant bush fires in the area.

He cautioned the Association to be neutral when carrying out its activities, especially as far as politicians may want to use them for their selfish interest.

Mr. Ndebugre also exhorted BODA to team up with Traditional rulers and opinion leaders to undertake serious sensitization programmes for parents to take advantage of the Capitation Grants and the School Feeding programme by sending all school-going age children to school.