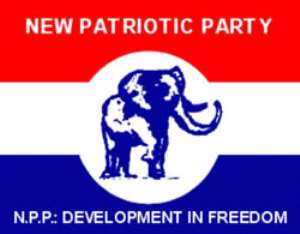 Mr John Ibrahim Donkor, the New Patriotic Party's organizer for the Wa Central Constituency has appealed to the party's leadership to set up a task force to identify and seal cracks in the grass root structures of the party before embarking on any serious campaign for next year's elections.

Speaking to the Ghana News Agency at Wa on Monday, he said disagreements in some constituencies over the selection of delegates to the party's recent national congress as well as other recurring differences would continue to undermine unity unless they were resolved.

For the sake of party unity, he asked all party supporters to avoid taking entrenched positions and rally round the party executives and the presidential candidate to ensure that "Nana Addo Dankwa Akufo-Addo to take over from President John Agyekum Kufuor."

"Our collective goal is to retain power so we must not do anything that will breed mistrust and marginalize supporters of other aspirants because the NPP is one big family and in every big family there are bound to be differences in our methods of fighting for our goal."

He congratulated both Nana Akufo-Addo for getting the nod to lead the party and the other aspirants for pledging their support to him.

He urged all party supporters to forge a united front in order to face their opponents who are all led by formidable individuals.

Mr Donkor assured the party leadership that the Wa constituency executive was working tirelessly to ensure that this time, the party wins in the constituency in both the presidential and parliamentary elections.