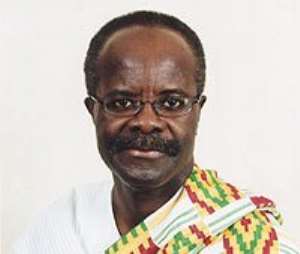 Dr. Paa Kwesi Nduom, Presidential Candidate of the Convention People's Party (CPP), has said he will exhibit a high sense of discipline decency and maturity in his campaign to be elected as president in the 2008 elections.
"My campaign will be devoid of insults and disrespect for opponents", he stated and that he was determined to win next year's elections based on issues.
Dr. Nduom was addressing a forum, of the CPP youth in the Ashanti Region in Kumasi at the week-end. The forum, among others, was to afford the presidential candidate the opportunity to enlighten the youth on his vision and plans for the CPP and the nation in general.
He said it was unfortunate that after the overthrow of the CPP in 1966, the nation had continued to find herself in all sorts of economic crisis due to coherent programmes and socio-economic policies by successive governments.
The overthrow of the CPP, he said, marked the beginning of Ghana's journey towards poverty, high rate of illiteracy and ignorance, hunger, tribalism and general pessimism among the citizenry. Dr. Nduom observed that, "because the nation had lost focus of what we actually wanted to do with our freedom from colonial rule we have been compelled to go back to the international community to beg for almost everything for our survival". He promised to revive all defunct state enterprises to make them vibrant in employing the Ghanaian youth if he was elected as the next President.
The Presidential Candidate further affirmed his resolve to institute effective programmes and development plans that would harness the potential and talents inherent in the youth for the nation's benefit. Dr. Nduom stated that he would also make science and technology a crucial component of the nation's educational development to make it possible for the nation to utilize her national resources to ensure self-sustenance.