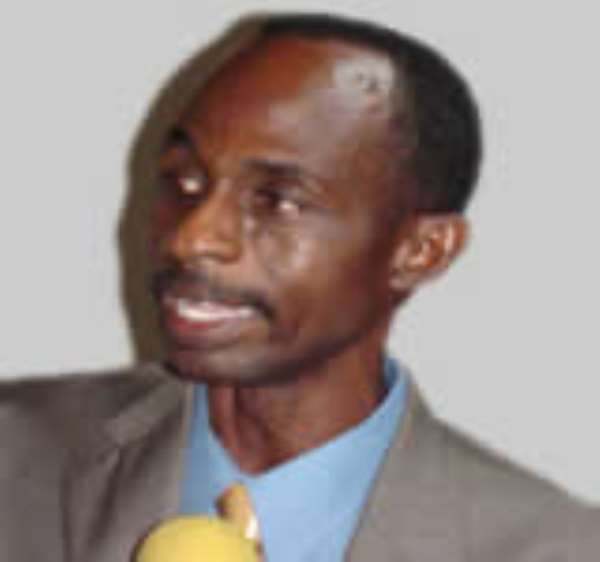 The presidential aspirants of the ruling New Patriotic Party (NPP) have given Mr. Johnson Asiedu Nketia, General Secretary of the opposition National Democratic Congress (NDC) a 48-hour ultimatum to retract and provide proof to back certain statements he was reported to have made at a rally in Accra organized by the Committee for Joint Action (CJA) last Tuesday December 11 to round off its "Yewuo" demonstration against what it describes as economic hardships in the country.
Mr. Asiedu Nketia was reported to have asserted that "a gang of thieves" were in contest for one of them to be elected as flag bearer of the NPP and that the one who emerges the winner would be "the biggest thief".
Speaking at a press conference in Accra on Tuesday, Mr.Joseph Asamoah Gyamfi, a member of aspirant Jake Obetsebi Lamptey's campaign team and a spokesperson for all the 17 aspirants called on Mr. Asiedu Nketia to render an unqualified apology to all the aspirants before the 48-hour deadline expires.
He said failure of Mr. Asiedu Nketia to apologize and provide proof would lead to the institution of individual and collective legal action against him.
"We the 17 aspirants of the NPP completely reject Mr. Asiedu Nketia's accusation that we are thieves. Since he sounded so categorical, we challenge him to provide within 48 hours, the proof that he has to back his allegation. If as we know, he has no proof to support the accusation, we are demanding that he retracts his statement forthwith and offer an appropriate apology which will be approved by us or our chosen representatives ensuring that it gets the same prominence in the media as his accusation," he said.
Mr. Gyamfi urged Dr.Kwabena Adjei, National Chairman of the NDC to call the General Secretary to order, adding "Ghanaians no longer appreciate or tolerate such crude language which was the practice during the era of the Provisional National Defense Council (PNDC).
He said the aspirants are men of substance who have sweated over decades to build more than adequate resources for themselves and would not dip their hands into national coffers.
Mr. Gyamfi said since each of the 17 aspirants have established contacts with individuals and institutions who make substantial contributions in support of their campaigns, such allegations cannot be left unsubstantiated.

"In seven short years, the NPP government has made it possible for all Ghanaians to participate in politics without fear of reprisal and without seeing political rivals as enemies to be maligned or eliminated," Mr. Gyamfi noted.
He said it is rather unfortunate that there are people who are potential agents for plunging the country into the sort of chaos that had bedevilled other countries in various parts of Africa.
Mr. Gyamfi said such people still espoused immorality and social conflicts as virtues, which can be pursued to gain political power.