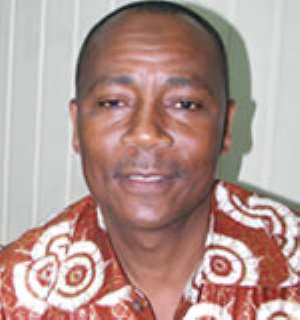 You can listen to the Minister for Works and Housing, Boniface Saddique.
The joint police and military team demolishing buildings in the catchment area of the Weija Dam appears to have taken a break.
Bulldozers tore down about 25 buildings on the first day of the exercise on Wednesday, sanctioned by the National Security and the Minister for Water Resources Works and Housing.
The affected houses, said to be sited on lands belonging to the Ghana Water Company, were pulled to the ground in the exercise, with several hundreds more marked for the same fate. Some 13 communities including Ablekuma, Joma, Afuaman and Weija were affected.
But contrary to the expectation of residents, the area has been quiet on Thursday.
Meanwhile the Minister for Works and Housing, Alhaji Boniface Abubakar Saddique says government will reclaim all encroached lands within the catchment area of the Dam.
Alhaji Abubakar Saddique told Joy News that government will not cede any portion of the area since that poses grave danger to the Dam and potable water supply to the capital.
He rejected complaints by affected residents that they were not given adequate notice about the exercise, explaining that the problem has existed all this while and since 2001, all Ministers who preceded him have had time to caution them while the water company had done same, wondering how much more time the residents required.