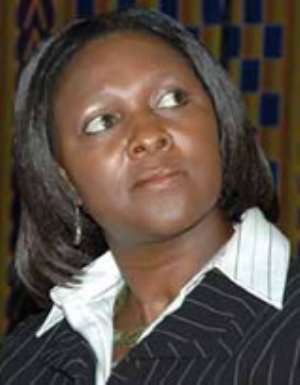 Barclays has launched a suite of new products specifically designed for Ghanaians moving to, or living in the United Kingdom.
A statement issued by Barclays in Accra on Wednesday said for the first time, Barclays' customers in Ghana who were planning to move to the UK could open their Barclays UK current account before they left home.
"We know how stressful it can be to move to a new country. We understand that the last thing our customers want to worry about is sorting out their bank account, so we've taken the hassle out of it," Mrs Margaret Mwanakatwe, Managing Director of Barclays Bank of Ghana said.
Four of the Bank's biggest branches – Accra High Street, Osu Prestige, Airport City Prestige and Kumasi Prempeh II Street – would offer UK account opening.
The statement said each had a sister branch in the UK, which would become the customer's new branch upon arrival in the UK.
Accra High Street is partnered with Clapham Junction; Osu Prestige with Shepherd Bush Green while Airport City Prestige and Kumasi Prempeh II Street are partnered with Lower Tottenham.
"On their first visit to their new branch, the customer will receive their already active ATM card, allowing them to begin transacting immediately."
Barclays also said amounts of 250 pounds or more could be transferred fee-free from 200 Barclays branches across the UK to any Barclays account in Ghana.