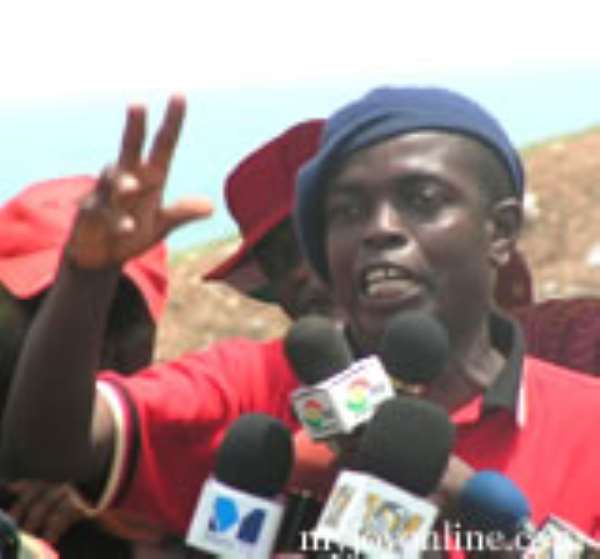 The Committee for Joint Action, a pressure group of local politicians has accused the Kufour administration of failure to curb corruption in the country.
The CJA says the revelations of pervasive corruption in public institutions at the public hearings of the Public Accounts Committee (PAC) of Parliament are a confirmation.
The group says the Kufuor administration has failed to deliver on its 'zero tolerance' for corruption pledge.
They say also that there is massive looting of public coffers by the President's hand-picked appointees because the President has failed in his responsibility to provide oversight of the country's administration.
Recent hearings of the PAC based on an Auditor General's report have revealed gross negligence by some public officials within the last five years resulting in the loss of billions of cedis to the state.
Addressing journalists at a news conference in Accra, a leading member of the CJA Kwesi Pratt Jnr said the situation is a crisis and a reflection of breakdown of law and order.
Mr. Pratt questioned what he says is the silence of the church, academia, and international agencies.
He also accused the Ghana Broadcasting Corporation (GBC) for halting its live coverage of the committee's hearings.
The GBC which began live coverage of the proceedings halted the broadcast, citing budgetary constraints as the reason.