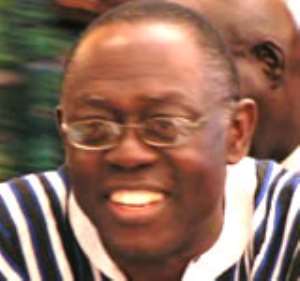 Mr. Kwamena Bartels, Minister of the Interior on Wednesday bemoaned the rate at which massive quantities of drugs were being shipped into the country and said government would make the necessary amendments to PNDCL 236 to deal with the current trends.
He said the situation was as a result of the increased efforts of Drug Enforcement Agencies in Europe and Latin America to rid their countries of the trade forcing drug cartels to seek alternative routes in Africa.
Mr. Bartels said the government was collaborating with the World Customs Organisation (WCO) and the United Nations Office on Drugs and Crime (UNODC) to assist to implement the global container control project at the main harbour in Ghana for profiling.
The Minister was speaking at the launch of the Hibiscus anti-drug trafficking campaign in Accra which is being supported by the United Kingdom in collaboration with the Government of Ghana.
"I wish to assure you that we have the political will to implement the provisions of the International Conventions we are signatory to," he said and commended their partners for their support in training and provision of equipment.
Mr Bartels appealed to government's partners to support the Narcotics Control Board with the establishment of Treatment Centres for the treatment and rehabilitation of addicts as a way of rescuing them from the destruction of drugs.
He noted that currently the Psychiatric Hospitals provided treatment for addicts but the stigma attached to them prevented many from seeking early help.
He urged all stakeholders to increase the awareness through education and campaigns since it was only though that, that the country could make progress in the fight against drug abuse and trafficking.
Dr. Kim Howells, UK Foreign Office Minister said the United Nations spent about 300 billion dollars a year on drug related cases and that the UK sought to work with countries affected by the drug trade.
He said the rate at which West Africa was being used as trans-shipment point was worrying and urged Ghana to combine her efforts with the European Union, the UK, UN, Interpol and other agencies to curb the menace.