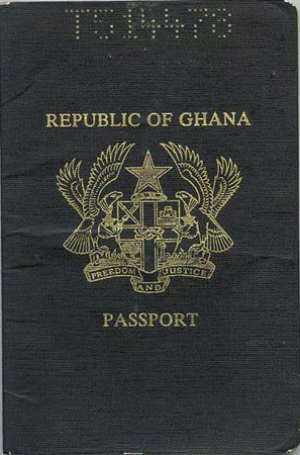 Seven people including a Nigerian woman who posed as marketing managers for an Accra based radio station have been arrested by the police Criminal Investigations Department for falsifying passports.
They are assisting the police and the passport office in their investigations.
Director General of the CID, Deputy Commissioner of the Police, David Asante Apeatu did not give any further details but described as disturbing, the rate at which people including the foreigners were fraudulently acquiring Ghanaian passports.
Another worrying issue, he said was the extent to which some Ghanaians were assisting foreigners by providing them with introductory letters, fake birth certificates and nationality to obtain passports.
Out of 209,000 application forms received by his office between January and September last year, 86,000 were found to have been falsified, he said, adding that disturbingly many of the applications were endorsed by people of high social standing.
"I find it extremely difficult to understand the rationale behind those who engage in such acts as well as those who endorsed the forms knowing very well that the information provided is not accurate," he said.
Mr Parker Allotey said the passport office was collaborating with the police and other security services to discourage people from indulging in such illegal acts so as to ensure the dignity of the Ghanaian passport.
Source: The Ghanaian Times