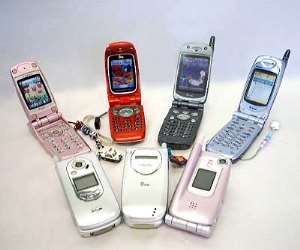 MTN Areeba, the largest mobile phone network in Ghana, has described as a hoax rumours circulating that calls coming from certain numbers cause death or brain damage.
Rumours were rife over the weekend that a strange number which appears in red digits is causing the sudden death of mobile phone users. Most mobile phone users including Areeba customers got scared.
However, Ms Mawuena Dumor, the Corporate Services Executive of MTN Areeba, has allayed fears of customers.
"A full scale national and international priority investigation has been conducted in the last 48 hours. The investigation has confirmed that these rumours are completely unsubstantiated and have no technological evidence to support them," she announced.
Ms Dumor said the technological research team of Areeba has confirmed that "it is technically impossible to send a virus over a telephone hardware network to cause death or damage to human bodies."
She said Areeba MTN network is equipped with all the sophisticated state-of-the-art sound filters that "make it impossible for any abnormally high pitched frequencies beyond Ghanaian and international regulatory standards to be transmitted across our network."