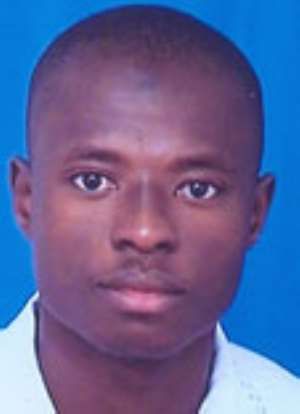 I do not want to believe that the comrade is so vain to the extent that he wants to be figured in history as the settler of all great questions. He must be made to understand that our crank custodians of institutional memory are not in favor of such ambition. If he is to embark on such an escapade he must know that he is ambitiously heading for shame.
This point must be pushed hard into the head of Comrade Kwesi that the UGCC tradition, since the declaration of "Positive Action", even up to date, has never wanted to be identified with "Positive Action". It is on public record even after independence, that Danquah wrote a letter to the Secretary of Cabinet, Flagstaff House dated 28 December 19629 (No.86j62) in which he stated, "I wish to make it known to the government of Ghana that the policy "force or "revolution" (Positive Action) advocated by it, as a legitimate means for destroying or getting rid of an unpopular government, is "dark" and "evil" and I hereby enter my protest against the placing of it on record as a policy endorsed by the established government of this land. I refer the use of the term "force or revolution" in contrast with "peaceful means".
Dr. J.B. Danquah could not have been addressed with any title befitting him than the doyen of Ghanaian politics. When positive Action was introduced, Danquah condemned it as a "dark and evil" development in the Gold Coast socio-political milieu. He argued; if the philosophy - usage of force as a legitimate
means in getting rid of an unpopular government - is allowed to interact with the mentalities of Ghanaians and affect their core beliefs as well as get hold of them, it will take a longer time for it's intellectual appeal to be rendered powerless or atrophied; and that this culture of force is right, might deny Ghanaians the opportunity to inculcate the values and beliefs of peaceful means of getting rid of unpopular governments. These were what Danquah stood and died for but not for any selfish interest like those who did not understand Danquah want us to religiously accept.
Danquah of blessed memory, had the conviction that "a wrong act is a wrong, regardless of where and when it is done and who did it". Once again, history and posterity has vindicated him. For example, the CPP employed force to get rid of the colonial masters. Some elements of UP having learnt from CPP used the same force to get rid of the CPP government. Whether the CPP was unpopular or not, there had come to fore a new medium of getting governments out of power. Ghanaians, in eagerness to experiment new tactics and in the fashion of "what is good for the goose, is good for the gander", also removed the UP from government forcefully. All this happened without recourse to peaceful means. Through out 50 years of Ghana's independence, it has experienced only one peaceful means of changing a government to the applause of both the local and the international community. If Ghana had paid heed to Danquah's convictions, it could not have been where it is today but far ahead.
Finally, fellow Ghanaians, Ghana is the only country that we have and as we celebrate our 50 years of unity in diversity, we should not allow elements among us with divisive tendencies and ulterior motives to divide us.
All the political divides in this country can claim victory for our independence. United we stand, divided we fall. We are a group of people with a destiny inextricably interwoven. What happens to one directly happens to the rest indirectly.
The Author was the former
President of the Local NUGS of the University Of Ghana, Legon.