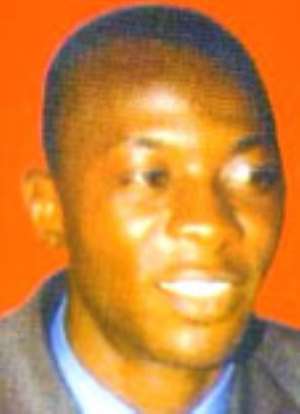 THE MUNICIPAL Chief Executive (MCE) of Fada N'gurma, a city in neighbouring Burkina Faso, Hon. Mumuni Okting has lauded the fast pace of development and advancement of the Tamale Metropolis within the last five years.
Even though the Tamale Metropolis until last year has been without a substantive Chief Executive, it is now one of the most beautiful cities in Ghana.
According to Mr. Okting, his administration would not waste a second to tap the ideas or learn from the Tamale Metropolitan Chief Executive (MCE), Mr. Mohammed Amin Adam Anta in terms of sanitation, health, agriculture, education and infrastructural development to promote development in his Municipality.
Mr. Okting who was in Tamale to participate in the Golden Jubilee Celebration to strengthen the intimate relationship between the people of Fada N'gurma of Burkina Faso and Tamale, made this comment on Fiila Fm in an interview together with the Tamale MCE, Mohammed Amin.
The relationship, which has been there for years now, seems to be getting more recognition as a result of the unflinching steps being taken by the two Chief Executives to unite the two sister cities.
According to Hon. Mohammed Amin, plans have been made to create a cattle market to import some from Fada N'gurma for sale here in Tamale since Fada N'gurma has a huge potential for cattle rearing, noting that the only way to stop people from going to Fada N'gurma to buy cattle was to establish the market here.
Comparing the problems Tamale is facing to that of Fada N'gurma in the cases of guinea worm, lack of water for domestic purposes and others, he said Fada N'gurma has been able to solve them by providing dams, which supply water all year round, and stopping people from entering water bodies which he recommended was worthy of emulation.
The Burkinabe Mayor observed that Tamale was far advanced in terms of sanitation and health and his people have therefore made it their intention to tap ideas from Tamale and also to open the door to businessmen and women in Tamale to come to Burkina Faso more particularly Fada N'gurma to do business with them.
At the moment, Bossbell Company, manufacturers of cooking oil is in Fada N'gurma with its products.