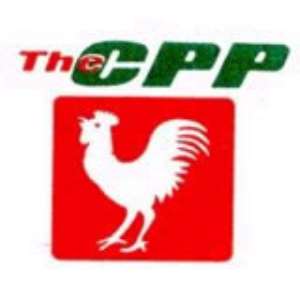 The Convention People's Party (CPP) has described the death threats issued against Kweku Baako Jnr. and Egbert Faibille Jnr., editors of Crusading Guide and Ghanaian Observer respectively as "a high form of barbarism".

A statement signed by Dr Edmund N. Delle, Chairman of CPP said the party had observed that the death threats via mobile phone text messages coming closely on the heels of the murder of the Ashanti Region chairman of the Ghana Journalists Association were unnecessary and must be condemned and resisted.

This was because he said they had the potency to create panic in the society, particularly among journalists.

Dr Delle therefore asked Ghanaians to denounce violence and all other forms of intimidation of the media and appealed to Ghanaians to promote tolerance and peaceful co-existence.
"As the party for the masses which believes in freedom of expression we shall continue to support the media in its battle for democratic development," he said.
Source: GNA