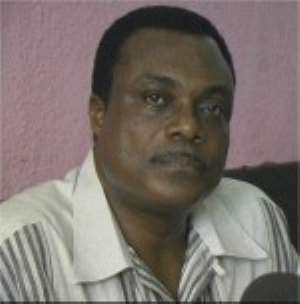 Major Courage Quashigah (Rtd), Minister for Health has observed that people in good health can save money and have the strength to work and create wealth.

He noted that Ghana cannot develop with a life expectancy of 57 years and with 68 children of every 1000 life births dying before their first anniversary.

Major Quashigah made the observation when addressing the opening session of a week's training of trainers workshop on the regenerative health and nutrition programme for 80 participants at Akim Oda.
The participants included students from second cycle institutions, matrons of schools, Assembly Members, health workers and Heads of Departments in the Birim South District.
He said despite the importance of health to the development of society, there was nothing in the school curriculum to make children learn more about their health and how to live a more healthy life.
Major Quashigah said regenerative health and nutrition programme can contribute to the country's developmental issues such as provision of potable water and good sanitation which were outside his Ministry.


Major Quashigah said some local foods when given to children could help improve their intellectual capacity and information on them are available to most nutritionists in the country. He was quick to add that they had failed to educate the people on them.

Dr Ebenezer Appiah-Denkyirah, Eastern Regional Director of Health Services, said most of the diseases affecting Ghanaians were related to their lifestyles and urged health officials to be more concerned with preventive medicine than curative medicine.
Dr Yaw Otchere, Birim South District Director of Health Services, said the district recorded 20 maternal deaths in 2006 and eight by mid-February this year.
He said a major problem facing the district was most of the pregnant women dying before their ninth month.
Dr Otchere said last year, the district established five new CHIPs centres and appealed to the Ministry of Health to supply furniture and equipment to make them functional.

Source: GNA