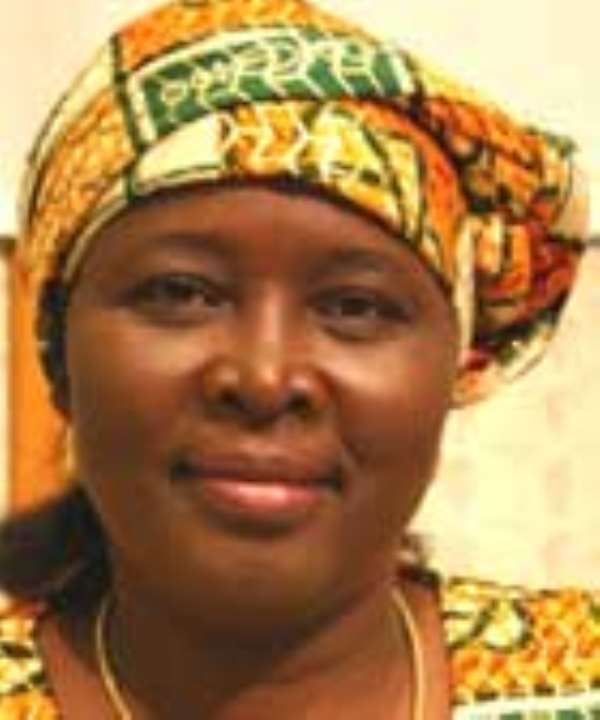 THE GLOBAL Educational Director of World's Children's Prize for the Rights of the Child, a non-governmental organisation, Madam Maj Stoddard has called on World Leaders to evolve effective policies that will promote children's growth and development.

She noted that most of the leaders have eventually forgotten about children and concentrated their attention on politics to the detriment of child development and survival.
The Director was speaking at a training workshop for teachers and advocates for the rights of children in the Volta Region in Ho. The workshop, which was organized by Advocates and Training for Women's Welfare, Advancement and Rights (ATWWAR) was sponsored by Children's World, an NGO.
Madam Stoddard said democracy would be threatened if pragmatic steps were not taken by World Leaders to place emphasis on child protection and development of young people.
She noted that much more needed to be done to increase children's knowledge on their basic rights and responsibilities in the society adding that the increasing report on abuse of children was a clear indication that democratic practices were being undermined in some countries.
The Director called on World Leaders to make democracy interesting and bring it closer to children to enable them to actively participate in it as a means of laying a sound foundation for the future.
Children, she noted, were the most vulnerable group in society, noting that as they were also the future leaders of every country, leaders should help enact laws that were mostly in the interest of the child as a means of inculcating in them acceptable norms and practices.
Madam Stoddard stressed the need to create a platform for children to freely express their views on both national and domestic issues that affect their lives.
She also expressed regret that in some countries, children were being used as child soldiers, child labour and prostitutes; a practice which was affecting the development of most nations.
"If the world should become a better place for all, then the interest of all including children needed to be taken into consideration and refrain from discriminative acts against them".
Contributing, the Executive Coordinator of ATWWAR, Madam Ekua Ansah Eshun, stressed the need for the involvement of children in the decision making process to enable them to contribute meaningfully to national development.
Madam Eshun, who also doubles as the National Chairperson of the Ghana Coalition on the Rights of the Child (GNCRC), called for the involvement of children in the administration of schools and the home, to make them feel as being part of the society and be nurtured for the future.