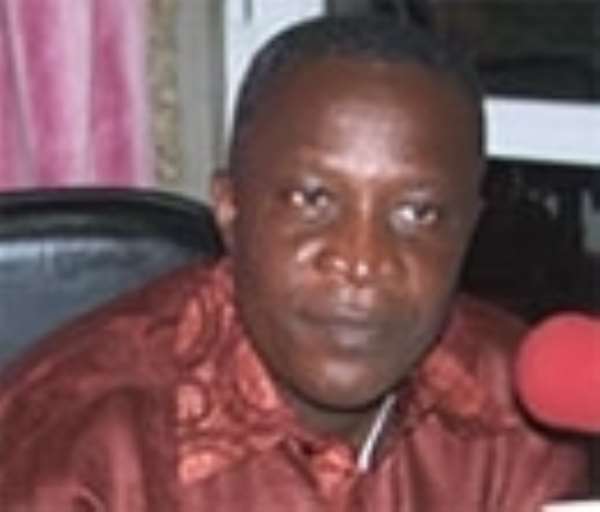 Finance Minister Kwadwo Baah-Wiredu has requested financial and economic experts to engage the government on policy options in the financing of accelerated economic development towards attaining the Millennium Development Goals.
Opening a World Bank /IMF regional workshop on Long Term debt sustainability Framework for Low Income Countries in Accra, which was jointly organised by the West Africa Institute for Financial and Economic Management, the Minister assured that the advise of the experts will serve as a vital input for the government's economic policy decisions and the financing of the country"s development agenda.
"It is the expectation of Government that this workshop will come up with a specific long-term strategic direction and realistic policy options on new financing to foster our achievement of the Millennium Development Goals", Mr Baah-Wiredu said.
The Asante Akyem North MP added, "The outcome of this workshop will serve as a vital input for the government's economic policy decisions and the financing of our development agenda".
Debt sustainability he said, can be achieved not only by the quality of new financing but also by the policy options Governments adopt to pursue poverty reduction and wealth creation programmes, including the ability of individual economies to weather exogenous shocks.
The country's new financing policy is being driven by the considerations of optimizing policy options with a view to maintaining a sustainable debt level.
According to him, Government is mobilising the right mixture of aid resources while at the same time ensuring that the country's debt remains sustainable in the long run to finance its Growth and Poverty Reduction Strategy, which is currently under implementation.
The central goal of the new policy is to accelerate the growth of the economy so that the country can attain middle-income status with a per capita income of at least $1000 by the year 2015.
Mr Baah-Wiredu said many countries in Africa are faced with the challenges of striking a delicate balance between maintaining sustainable debt levels and a faster pace of socio-economic development, which often involves external borrowing to augment available domestic resources.
Many countries according to the Minister have slipped into unsustainable debt levels and a debt overhang due largely to weak terms of trade and poor export performance, including exogenous shocks resulting in the accumulated debt service arrears.
The debt relief from the international community to poor countries is meant to provide the leverage for debtor countries to exit the debt problem, grow their economies and reduce widespread poverty by 2015. Even so, countries still experience debt distress and a rise in the poverty index.
The Director General of WAIFEM Chris Itsede, said the Institute partners with world-class capacity building institutions in the delivery of its programmes.
The workshop is designed to provide hands-on-training on the new methodology of Long -Term Debt Sustainability for low-income countries recently developed by the World Bank and the International Monetary Fund.