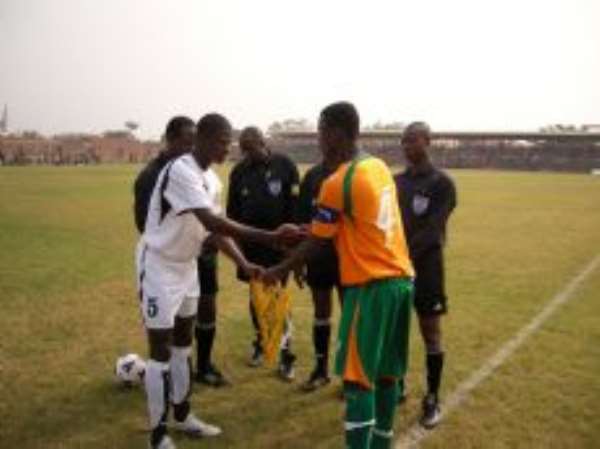 The group pairings for the African U-17 Championship finals has been revealed following Wednesday's draw in Lome, the capital of Togo.
Ghana were handed the top seeds tag in Group B of the African U-17 Championship in the draw.
The group, which is a tough one would also see Ghana renew her rivarly with Nigeria in the same group.
Burkina Faso and Eritrea are the other group members.
The draw for the VII African U-17 Championship took place in the Togolese capital, Lome.
Ghana would open her Group B account with a game against second seed, Burkina Faso on March 11 in the city of Kegue.
Three days after the group opener, Ghana lines up against Eritrea on March 14.
And the Black Starlets would save the best for the last when the clash with their Nigerian rivals on March 17 in the final Group B game.
Togo, host of the Championship would kick off the competition with a game against South Africa on March 10 in Group A to be played in Kegue.
The group also has Gabon and Tunisia.
The final of the two-week championship will kick off on March 24.
Executive Committee member and head of the Black Starlets management team, Edward Awuah Nyamekye represented Ghana at the draw.
Ghana, silver medalist in the 2005 competition hosted by the Gambia qualified for this year's event after edging out the Ivory Coast last month.
And as Ghana seeks to win the continental trophy at this level for the third time in seven appearances, Black Starlets coach, Fred Osam Duodu would also be hoping to win it back-to-back.
Fred Osam Duodu would be making a second successive appearance at the African U-17 Championship, after guiding Gambia to win the trophy at the expense of Ghana when they hosted the event in 2005.
Participating countries: Ghana, Eritrea, Gabon, Burkina Faso,Nigeria, Tunisia, South Africa and host Togo