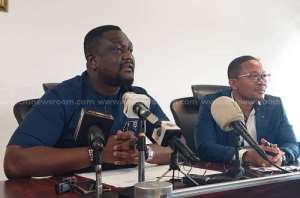 Managing Director of the Electricity Company of Ghana (ECG), Samuel Dubik Mahama has pleaded with customers to pay their bills to the company before the revenue mobilization task team visits their location.
The MD in a Citi News interview indicated that there is no justification for both commercial and domestic users not to pay for the electricity they use.
For him, the ECG has lost more than GH¢5 billion, which ultimately results in system inefficiencies.
"As part of industries' budget is a line item for electricity. So what is your reason for not paying? The economy can't be the reason. What about the ECG that is providing the service? At least, pay something. Let us be seeing something from the accounts so that we also become viable."
In an effort to recoup debt owed it, the power retailer has begun a massive disconnection exercise to mobilize revenue.
Many other Ministries, Departments, and Agencies (MDAs) and State Owned Enterprises (SOEs) that owe ECG enormous sums of money risk being cut off from the national power grid.
The plan is to overtake defaulting homes and companies and disconnect them until they honour their financial obligations.
On the first day of the exercise on Monday, March 20, 2023, the ECG disconnected some consumers.
In the Volta and Oti Regions, ECG officials from visited customers like Volta Serene, Abutia Stone Quarry, UHAS, and HTU who owed electricity bills.
The company disconnected KFC for owing GH¢68,000, Ho Airport for owing GH¢63,000, GRA Office for owing GH¢55,000, CEPS training academy for owing GH¢80,000 and Ho Technical University for owing GH¢402,000.
However, Ho technical university paid GH¢200,000 after crunch talks with the ECG and has been told to settle the arrears by end of March 2023.
The exercise also saw some companies make payments like the University of Health and Allied Sciences (UHAS) which paid GH¢1 million out of GH¢1.4million.
The company is set to visit Ho teaching hospital, and the National Communications Authority among others to retrieve about GH¢5 million within the Ho Municipality.
-citinewsroom