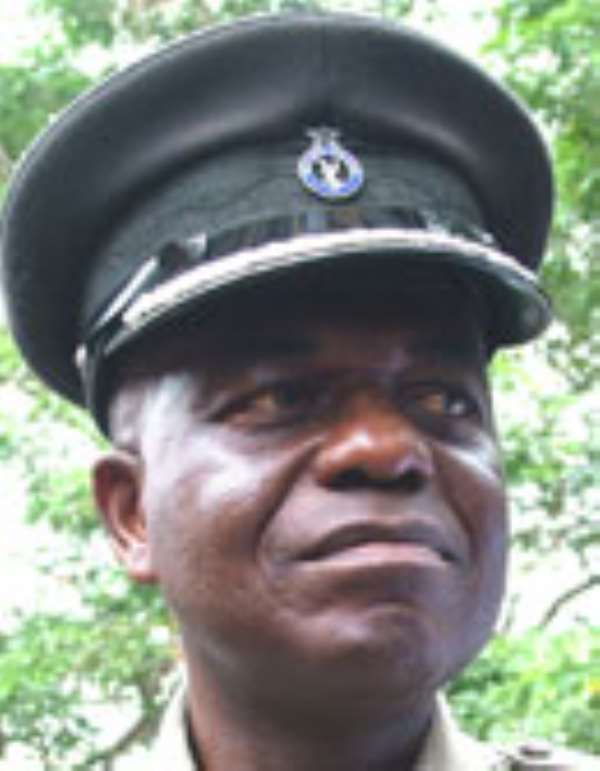 THE ACCRA North-East Divisional Command of the Police Service has organised its annual get-together at the compound of the Madina Senior Secondary School (MASEC).
Speaking at the function, the Greater-Accra Regional Commander of the Service, Deputy Commissioner of Police (DCOP), Mr. Douglas Akrofi Asiedu, commended the Divisional Police Commander, Chief Superintendent Elizabeth Allandu, for organizing the get-together.
He said the crime wave in the Greater Accra Region had reduced considerably and congratulated Police personnel in the Region for their hard work.
DCOP Akrofi Asiedu called on the public to volunteer information and to support the Service to clamp down on armed robberies and other violent crimes in the society.
He also appealed to Police personnel to support their Commanders to improve the image of the Police.
Chief Superintendent Elizabeth Allandu said since Madina was a fast developing community the crime rate has been high.
She said that while 322 robbery cases were reported in 2005, 115 were recorded in 2006, adding that, there were 39 and 31 rape cases and 55 and 115 reports of defilement during the same period.
The Divisional Commander said 10 and 9 murder cases in 2005 and 2006 respectively were recorded with 1,863 and 1,617 threatening cases, stealing, 4,813 and 3,832 with five abortion reports each in the two years under review.
A total of 29 and 9 cases of possession of narcotic drugs, causing harm 129 and 49 and 14 and 11 kidnapping reports respectively made to the Police during the period, she said adding that, cases with sufficient evidence were sent to court for prosecution while the rest were still under investigation.
Chief Superintendent Allandu stated that in all, about 5,833 cases were reported throughout the Division in 2006 with 2,225 cases being sent to court for prosecution.
She thanked the philanthropic organizations that assisted in refurbishing the Divisional Headquarters and praised personnel under her command for their dedication and urged them to work harder this year.
Prizes were awarded to nine hardworking Policemen and women including Detective Corporal James Gamali, Constable Francis Nana Amoh, Sgt Eunice Afelipo, Constable Elizabeth Piasah, Lance Corporal Magnus Effah, Sgt. Stephen Boadu and Constable Faustine Manu with the overall Best Award going to Detective Chief Inspector Edward Dzokoto.
They were given a parcel and a certificate of honour each.
Present at the party were Mrs. Stella Nana Ama Acheampong, wife of the Inspector General of Police (IGP) and President of Police Women Association (POLWA), a retired Commissioner of Police, Mr. Kwesi Nkansah, the Accra North-East Divisional Commander, District Commanders and Crime Officers and traditional rulers. - GNA